Insights | Health & Safety
Six key health and safety risks in the retail industry – addressing the pitfalls to avoid brand reputational damage!
10 August 2022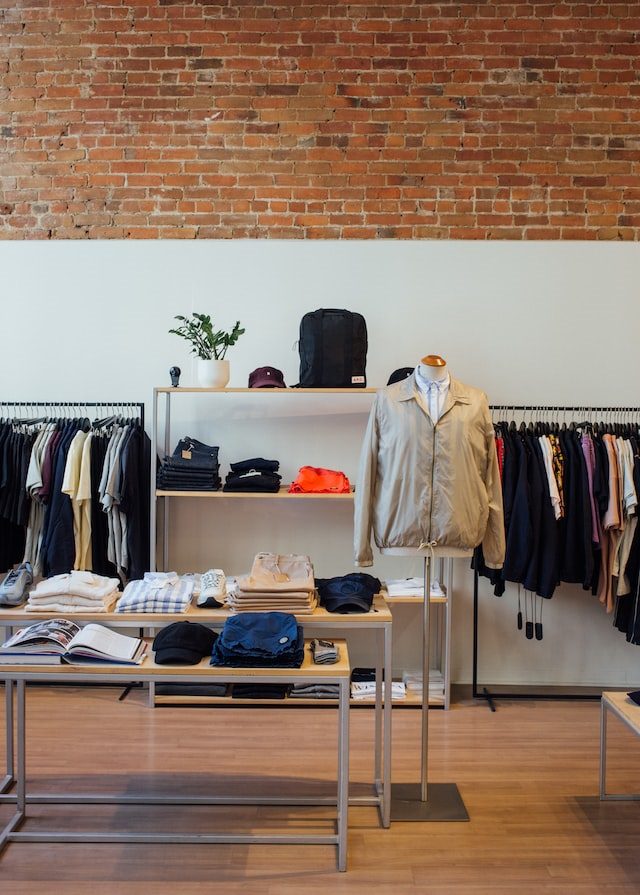 There are many health and safety risks that are found in all retail workplaces. We're highlighting six of the most common types of risk and explaining why they may be an issue for retailers.
Slips and trips
Slips and trips can cause serious injury and lead to major health complications. Every year, approximately 12,000 workers are involved in a slip or trip that results in serious injury. It's one of the most common causes of injury in the workplace.
Retailers who stock large quantities of liquid, such as supermarkets, as well as those who receive a high volume of foot traffic face a higher degree of risk. Slippery floors caused by spillages pose a danger but retailers also need to be aware of damaged flooring, uneven floors and other trip hazards.
Manual lifting and handling
Training employees to lift and handle goods is an important health and safety obligation. Manual handling injuries are still surprisingly widespread. Around one million working days are lost due to handling injuries every year. This costs businesses significantly.
Retailers need to ensure that employees are carrying out safe lifting and handling practices on the job. This means ensuring that employees fully comprehend the dangers associated with poor handling technique and disciplining any failures to comply (including failures to comply with RIDDOR).
Machinery and vehicles
The retail sector relies on relatively few large-scale machines to carry out day-to-day business except in warehouses. Forklifts and other types of heavy machinery are regularly used to load, unload, move, and organise goods within a warehouse environment.
Machinery ought to be well maintained to ensure it is unlikely to malfunction in a way that could result in injury. On average, there are 1500 forklift accidents every year. A high percentage of these are due to poorly maintained vehicles, so keeping your machinery in good shape is vital for both you and your workers.
Fire
Fire is a risk in all work environments but even more so for retailers given the large volume of foot traffic which passes through their business. Fire protection and evacuation procedures ought to be put in place to ensure that staff and customers are warned immediately if a fire does break out.
Signage is paramount and providing staff with training in how to respond to fire alarms, and ensuring sufficient fire prevention technology is around the property are key measures.
As of 1 July 2023, Scottish Fire & Rescue will no longer attend automatic fire alarm call outs to commercial properties, such as factories, offices, shops, and leisure facilities, unless a fire has been confirmed. This is not a change in legislation, it is a change in response by the fire service.
Many retailers will have such fire alarm systems in place but most signals from these systems are false alarms (given the term "unwanted fire alarm signals") and these false alarms result in the fire brigade being called out unnecessarily which takes their time away from real emergencies. This change will not apply to sleeping premises, such as hospitals, care homes, hotels or domestic residences.
Existing duty-holders with responsibilities (under the Fire (Scotland) Act 2005) for fire safety in the premises will need to take account of this change and review current procedures and make changes, as required, to fire assessments and action plans in order that is clear how to respond to automatic fire alarm activations in the premises (and to provide training, as required, to, for example, staff and occupants). They will need to take appropriate action in the event of an automatic fire alarm activation, investigate the cause of the alarm and establish if it is a false alarm or not and notify the fire service if it is a fire.  If the alarm sounds out with normal business hours for the premises in question, then this could potentially be quite an onerous responsibility on the duty-holder.
Here is a link to the Scottish Fire & Rescue page which has further details on this including a recording of a duty-holder event, in which video, guidance is given to duty-holders on what to do to address this new change:- Scottish Fire & Rescue Service: Unwanted Fire Alarm Signals (UFAS) (firescotland.gov.uk).
Working at height
Retail often involves the movement and storage of goods in difficult to reach areas. To help perform their work, employees need equipment to allow them to reach these spaces. Ladders are the most common piece of equipment used to achieve this. Using ladders poses a unique set of risks that need to be mitigated and protected against.
Falling from a height can of course cause serious injury and retailers need to ensure employees are trained in safe-ladder use. This includes checking for defects, ensuring freedom from obstacles or unsafe surfaces, and secure positioning.
Working alone
Retailers often stock high value goods or retain large amounts of cash on the premises. These businesses are most vulnerable when there is only a single worker on shift. Lone workers may be threatened with violence or intimidated and it is your duty as an employer to help prevent this from happening.
Retailers are obligated to take special precautions to ensure the safety of their lone workers and minimise the risks they are exposed to (e.g. hazardous substances). This could involve using technology that allows them to report incidents and request assistance or providing them with a safe area that is only accessible by employees.
Retailers risk responsibility
Retailers have a responsibility to their employees and must consider their health and safety, as well as that of all other individuals who enter the property. COVID-19 has increased the need to consider health and safety issues such as personal protective equipment (PPE) and social distancing where necessary. Retailers are responsible for taking all practicable precautions against risks.
Retailers are not responsible for every accident that occurs within their business, only those that could have been predicted and prevented. All retailers need to appoint someone with relevant skills and expertise to meet their health and safety obligations. Larger businesses may instruct consultants if there are a high number of potential risks or where the work is particularly dangerous.
If you operate a smaller business or operate in a retail environment that is low risk, then it may be prudent to appoint an in-house health and safety representative. A written health and safety policy ensures your employees, customers, and visitors understand that you have carefully considered the risks specific in the retail environment. The written policy should detail who the health and safety representative is and what they are responsible for.
A health and safety policy may contain information as to who is responsible for overseeing an evacuation in the event of a fire alarm. This may also include detail of ensuring that all fire exits are clearly marked and that fire alarms are routinely tested.
Retail risk management
Risk assessments are key to identify all of the potential risks in the workplace and to ensure that there is adequate protection of those who work within a site. Audits and tours of the workplace are a useful means of completing these documents. Retailers need to consider what harm can come of each potential risk, what the likelihood of harm occurring is, and how the risk can be controlled.
Consultation
One of the most effective ways of identifying risks is consulting employees and any relevant employee organisations, such as a trade union. Being closest to the action, employees often have the clearest line of vision in respect of how the workplace operates and what the hazards are.
Trade unions are also well versed in health and safety and will be able to assist employers carry out risk assessments, draft policy documents, and mitigate risks.
Adequate training and welfare facilities for retailers
It is imperative that retailers provide health and safety training. The training ought to include topics that are relevant to the particular work environment in which employees operate. Education is powerful to avoid accidents.
Employees must have access to adequate facilities. This includes toilets, drinking water, and a rest/break room, as well as industry specific facilities. A ventilated workspace, space for equipment storage and suitable workstations are key factors. Access routes to welfare facilities should be kept clear, equipment regularly checked, and the workspace cleaned (especially confined spaces).
Further, brand reputation is incredibly important in the retail industry. Straight forward health and safety risk mitigation can avoid any reputational damage or personal injury/death in the workplace. Failing to prepare is preparing to fail.
If you have questions or concerns relating to the risks that affect your business, Laura McCabe is a specialist in health and safety law and will be more than happy to help you revise or create a risk management strategy.
Note: this article was originally published in August 2022 and updated in August 2023 to incorporate an update on Scottish Fire & Rescue's procedure.
You might be interested in the following resources: