Corporate social responsibility
We have a long-standing commitment to pursuing responsible business practices in the workplace, in our environment and our community. Every person in our business is given 3 days each year to devote to any charity related activity they choose. This might be sitting on the Board of a charity, volunteering at a local initiative or participating in a charity event.
Why we engage in CSR
Corporate Social Responsibility (CSR) activities allow us to make a real difference in our community and in the wider environment, but they are truly valuable to our professionals too. They put our legal work into a broader context and find us working hard in ways that are quite different from our daily professional challenges. Taking part in CSR activities makes us all more rounded, experienced and well equipped to achieve the absolute best in everything we do, in both professional and personal contexts.
We encourage our staff to engage with the charity of their choice and we hold multiple firm wide initiatives in aid of our charity of the year. My Name'5 Doddie Foundation was chosen by our people as the Anderson Strathern charity of the year for 2023-24.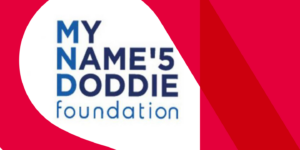 Our Chair, Fraser Geddes, expressed his enthusiasm about the new partnership, saying
"We are incredibly motivated by our new partnership with My Name'5 Doddie Foundation. It's an honour for us to support such an important cause and be a part of the effort to raise awareness for motor neuron disease. It's a cause particularly close to my heart and we truly believe that by working closely with the foundation, we can make a meaningful impact in the fight against this debilitating disease. Our hope is that through our collaboration, we can help drive critical funding towards research that will lead to the discovery of a potential cure."
Our pro bono work
Offering pro bono legal work to benefit social enterprises and charities is part of what we do at Anderson Strathern. We support our people in giving their time free of charge, or at a much reduced rate, on a small number of carefully selected activities.
In 2020 we became members of TrustLaw, an organisation which offers lawyers an easy way to connect with non-profits and social enterprises seeking free legal help.
We've supported Social Bite since 2014, initially with conveyancing work for their sandwich shops and then on the Social Bite Village which opened in 2018. We've also taken part in their Sleep in the Park fundraiser in 2017 and 2018. In 2019, this event expanded to become The World's Big Sleep Out, taking place across 41 cities globally in a bid to eradicate world homelessness. We're proud to have introduced our international legal contacts at Meritas to this initiative. We also signed up a cycling team to support Social Bite's fundraising for the new Urban Village in Glasgow in September 2021 and carried out pro bono legal work for the new village.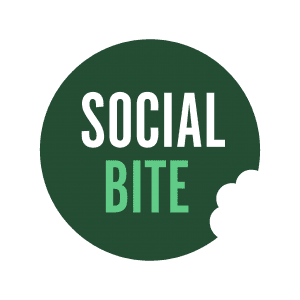 Working with schools
The energy and belief behind our Gold Investors in Young People accreditation extends to young people in our local communities. Each year, we take part in the Schools Mock Court Project, a cross-curricular skills development opportunity for primary schools that we have sponsored for the last three years. It's truly inspiring to help pupils build their communication and presentation skills.
The firm is a member of the regional Midlothian Partnership Group under Developing the Young Workforce.
Our teams often attend secondary school career days to encourage the next generation to consider a career in law.
We joined a paired reading project in 2017 and since 2018, a team of volunteers has helped children at Roseburn Primary School in Edinburgh with their reading skills.