Insights | Rural
What farmers and landowners should know about livestock worrying
27 July 2021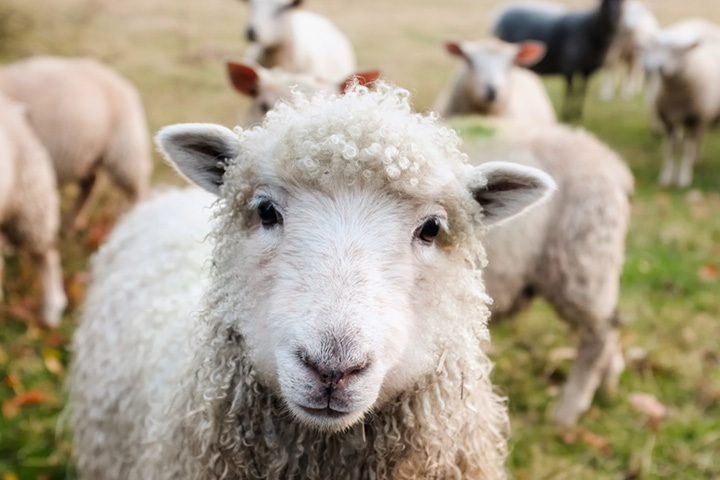 Following the surge in Covid-19 lockdown walks in the countryside, and an increase in dog ownership, there has been a sharp rise in the number of dogs attacking livestock. Despite it already being a criminal offence under the Dogs (Protection of Livestock) Act 1953 for a person's dog to worry livestock on agricultural land, there has been a growing demand for further measures to be put in place.
Determining what a livestock worrying attack is
In its most general sense, livestock worrying is where livestock is chased, attacked or mutilated with the most common scenario found to be involving dogs worrying sheep. A common misconception is that the dog has to bite a sheep in order for it to die. However, dogs that chase sheep can still do serious damage without them exhibiting any physical injuries. This is because sheep fleeing from dogs are often seriously injured by their panicked attempts to escape and many will die of shock two or three days after being chased.
Attacks are not limited to sheep and every animal worried or attacked by a dog represents both a financial and emotional impact to the farmer, gamekeeper or agricultural worker, who all have to live with the constant fear that it will happen again.
Livestock worrying is dangerous for dogs too. Distraught dog owners may have to witness their dog being shot, as landowners or anyone acting on their behalf, and owners of livestock, are entitled in some cases to shoot any dog that is attacking livestock. Furthermore, dog owners face the prospect of the courts ordering their dog to be destroyed if it is deemed out of control and dangerous under the Control of Dogs (Scotland) Act 2010.
Current penalties for a livestock worrying attack
The 1953 Act creates a criminal responsibility on dog owners and it is a criminal offence under section 1 of the Act for a dog to worry livestock on agricultural land. The maximum penalty for an offence is £1,000 and there is no power under this Act for any penalty other than a financial one. There are various pieces of legislation that can be applied to livestock worrying and dogs, which adds to the confusion surrounding this already misunderstood term.
To keep up to date with the rise in modern farming practices, a more clear and concise piece of legislation was called for.
What farmers and landowners should know
Having received Royal Assent on 5th May 2021, the Dogs (Protection of Livestock) (Amendment) (Scotland) Act 2021 will come into force on the 6th November 2021. This aims to strengthen and update the existing law, with an increase in penalties and additional powers for the investigation and enforcement of the existing offence of livestock worrying.
The main changes that will come into effect in November are the penalties involved when an offence occurs. A person found guilty of an offence under this Act will now be liable to imprisonment for a term not exceeding 12 months, to a fine not exceeding £40,000 or both. If they are convicted of an offence, the court will also have the power to make an order to disqualify a person from owning or keeping a dog during such period as the court sees fit.
Finally, there are greater powers to authorise entry to the premises to search and seize a dog if there are reasonable grounds an offence has been committed. In the situation where a dog has been seized, the police officer can arrange for the dog to be examined by a vet, and for the vet to take samples from the dog for the purposes of identifying and securing evidence of the commission of an offence under this Act.
How we can help
If you're a farmer or a landowner and you have questions in relation to a livestock worrying incident, we're here to help. Please contact John Mitchell or Sarah Cheape if you'd benefit from specialist advice on this topic.