Insights | Residential Property
The residential property market boom
15 February 2021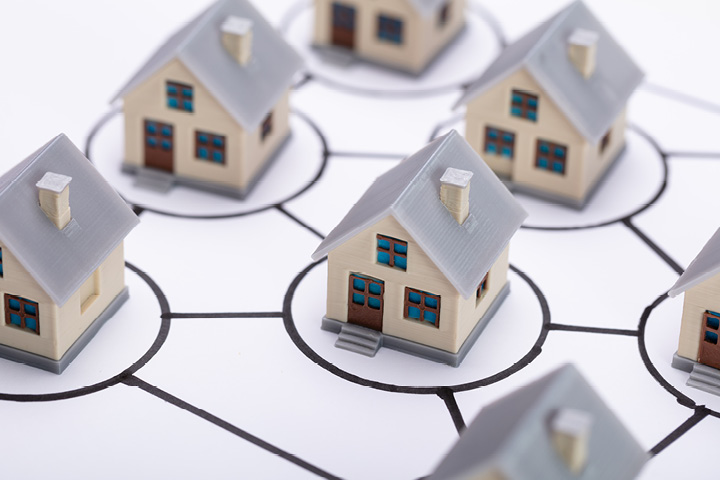 The Scottish residential property market ended 2020 with a boom, with property values in Edinburgh seeing a sharp increase in the final 3 months of the year. With Land and Buildings Transaction Tax suspended on the first £250,000 of a property purchase price until 31 March 2021 and more high loan-to-value mortgage products available, this is showing no signs of slowing down.
Buyer demand has been strong with many families and individuals reconsidering their needs in light of the changes to how we now live and work. Perhaps unsurprisingly, there has been a renewed interest in country living in particular with commuter links suddenly becoming less important than a good Wi-Fi connection.
Clearly there will be challenges ahead brought about by the uncertain economic and political outlook. However, it is expected that the effects of lockdown will continue to drive strong activity in the residential sector. The home has become more important than ever.
Scotland's open space premium
The natural drive many of us are feeling for space has propelled many "lateral" property purchases and sales – with buyers purchasing a new property at a similar price point but in a location where prices are lower so allow them to have, for example, a home office or a garden.
Looking to 2021, it is expected that the resilient Scottish residential market will continue to weather the storm. There has been a notable uplift in buyers moving to Scotland from London, attracted by the lower prices and open green spaces of Scotland's cities and also out of town locations. Edinburgh's burgeoning tech and banking sectors continue to offer exciting employment opportunities.
Expert advice
With such strong market conditions, it is more important than ever that buyers seek expert advice at the start of their search. In particular, it is advisable to have an agreement in principle for any mortgage lending that is required. Buyers would be well advised to seek the input of a specialist mortgage broker at the beginning of their search. This will help them to fully understand the mortgage options and available borrowing and we can make an appropriate introduction if required. Before making an offer, buyers also need to complete identification checks which we can conduct remotely. If you are considering purchasing a property, please contact Jemma Richardson who will be able to assist.
In a competitive market, buyers who have already sold their current property will have the edge over other prospective purchasers. We offer a free market appraisal to prospective sellers, please contact Graham White if you require tailored advice on the sale of your property.
Our specialist residential property team have fantastic expertise and bring an essential warmth to the house sale/purchase process. You can read some of the feedback we've received from clients below:
"We were delighted with the service provided by Jemma, she was extremely helpful, knowledgeable, and professional and helped us buy our first home in the middle of a pandemic which was not straightforward."
"Top quality services received from Sara Jalicy and her team. We appreciate the hard work and dedication in securing our dream home."
"Alasdair and Lorraine are brilliant at what they do. I hope we never have to buy another house but if we do, we will have no hesitation in asking them to help us once again."
You may also be interested in: