Four lawyers in Legal 500 Hall of Fame as Anderson Strathern reports record individuals ranked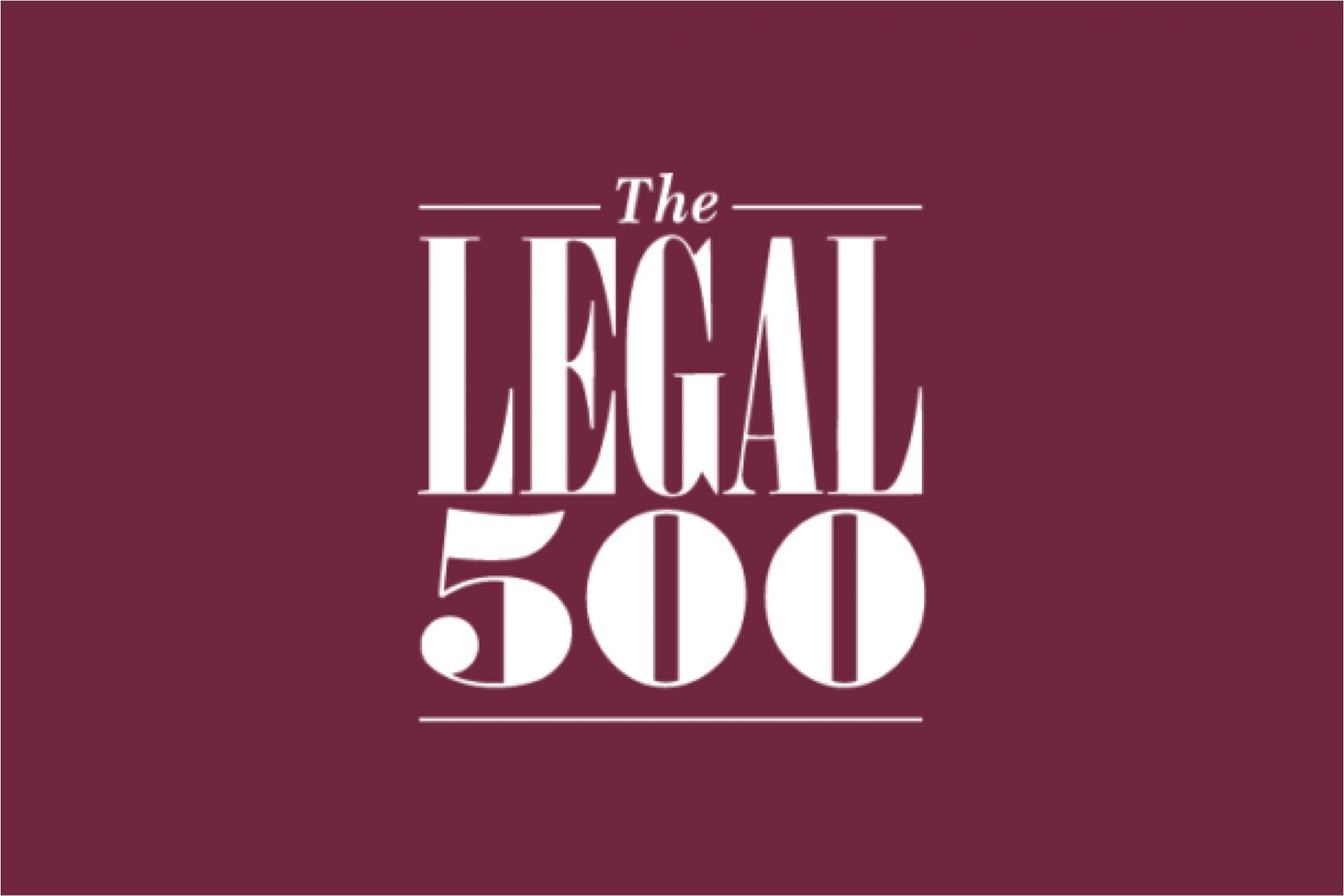 The firm's expertise has received a wide series of rankings in the 'clients' guide to the best law firms' Legal 500 results 2020.
The firm has four Partners recognised as 'Leading Individuals' in the Legal 500 'Hall of Fame' including Robert Carr who entered this year. Robert is a Solicitor Advocate, accredited by the Law Society of Scotland as a specialist in Personal Injury law, Robert has previously won 'Specialist of the Year' at the Scottish Legal Awards. Maintaining a place in the Hall of Fame are Fiona Killen a "highly regarded" Parliamentary & Public Affairs lawyer, John Mitchell from the no 1 ranked Agriculture & Estates (Rural Land & Business) team and Alun Thomas a "first rate practitioner" in Employment law.
We now have a total of 11 lawyers recognised as 'Leading Individuals' 2020, our others are Simon Brown for Media & Entertainment, Bruce Farquhar for Projects, Energy and Natural Resources, Janice Jones recognised this year by clients for her "first class" work across Family Law, Carole Tomlinson, another new entry to this category, for leading work on Personal Tax, Trusts and Executries. Catriona Watt has two 'Leading Individual' rankings for both Health and Medical Negligence and Robbie Wilson also joins as a leading individual this year for Medical Negligence with client feedback; "extremely well prepared, thorough and empathetic". The Legal 500 results also acknowledge the expertise and contribution of our late partner John Kerr whose work in Sport and Charities was recognised with a leading individual ranking in the sport category.
The firm has maintained all four tier one rankings in Agricultural and Rural Law (Rural Land and Business), Education, Medical Negligence and Parliamentary & Public Affairs and gained one new ranking in Projects Energy & Natural Resources as part of our Corporate & Commercial work. Our 2020 results show 15 tier 2 rankings, compared with 13 last year. Here's what our clients have to say about our top ranked services:
"The combination of excellent customer service and good legal advice makes the practice unique."

"Excellent lawyers with great interpersonal skills. They are up to date, enthusiastic and committed."
Martin Whiteford, a key figure in the firm's energy and renewables practice area, maintains his ranking as 'Next Generation Partner' for a third year.
The firm has two 'Rising Stars of the Year' in the 2020 rankings, Gary Burton for his Personal Injury work and Tom Docherty has been recognised for his work around Transport.
Chair, Bruce Farquhar, said:
"As the firm goes from strength to strength, it's great to see so many of our leading lawyers in the Hall of Fame and ranked as Leading Individuals over 2020. The rankings are a testament to our client and people focused approach, with three 'Rising Stars', recognised this year for developing innovative ways of doing legal work and winning business, the results also recognise our emerging talent."
Managing Partner, Murray McCall said:
"We've retained our top tier rankings for Education, Medical Negligence, Parliamentary and Rural law for the third year in a row. Four very strong areas of practice across which we've seen some significant client work this year. We are the firm of choice for our clients offering them a full service in law and our practice area and individual rankings, based on feedback from our clients, demonstrates the hard work and expertise of our people."
The guide ranks law firms and lists leading individuals by location and practice area to help clients make an informed choice. Every firm ranked – and individual mentioned – in the UK Legal 500 UK Solicitors guide is 'recommended'.