Anderson Strathern shines in Chambers 2020 with six departments and eight individuals ranked Band 1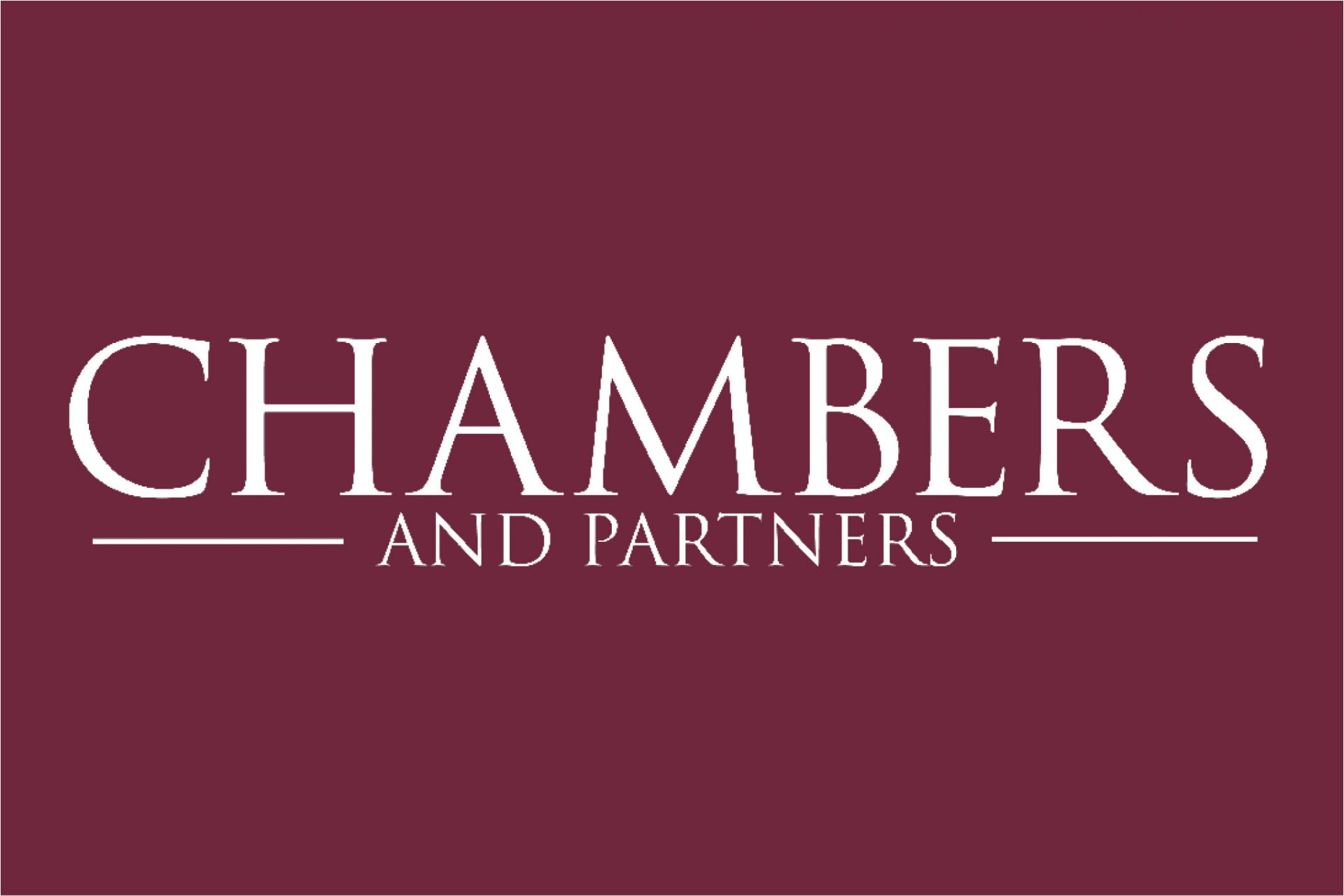 Chambers is best known for its 'in-depth knowledge of the legal marketplace' and the firm has maintained all 32 of its rankings this year. The legal directory has also identified six of Anderson Strathern's specialist departments and eight individuals as leaders in the Scottish legal sphere in its 2020 results.
Our Band 1 Lawyers
A double Band 1 was received by Catriona Watt, Head of Professional Regulation, with Chambers acknowledging her work in Healthcare and Professional Discipline. Commentators remarked that she "excels in giving straightforward and pragmatic advice".
John Mitchell, who leads our Rural Land & Business team and is accredited by the Law Society of Scotland as a Specialist in Agricultural Law, was noted for being consistently "good to deal with, very experienced and very knowledgeable".
Alun Thomas, who leads our Employment department and our Education Group, is considered "very reasonable, sensible and pragmatic," in addition to being a "quality employment lawyer".
Our Head of Parliamentary and Public Law, Fiona Killen, is ranked top for both Administrative and Public Law and Parliamentary and Public Affairs, with her "brilliant knowledge of public sector law, and the service that goes with setting her apart from others".
Simon Brown, who heads our corporate group, was noted for being "very meticulous" and ranked Band 1 for Media and Entertainment, while Director and Brexit group lead, Neil Amner, was ranked Band 1 in the Transport: Rail category.
Our lawyers received a total of 41 individual rankings
Particular acclaim was given to Solicitor Advocate & Partner, Robert Carr, who has 30 years' experience in commercial and personal injuries litigation, is accredited by the Law Society of Scotland as a specialist Personal Injury Law, and previously won 'Specialist of the Year' at the Scottish Legal Awards. Carr has been acknowledged as a 'Senior Statesperson', a lawyer of high esteem and a wealth of experience, in four categories including Administrative and Public Law, Clinical Negligence (Mainly Claimant), Healthcare and Personal Injury (Mainly Claimant). One of the exemplary client comments that he received was that "his knowledge of the law is unparalleled, and he has a forensic and detailed approach that is beyond compare".
Ones to watch
The 2020 rankings singled out four lawyers 'to watch', including Gary Burton, who is accredited by the Law Society of Scotland as a specialist in the regulation of professional conduct. Burton maintained his 'Associates to watch' ranking in Professional Discipline and is now 'Up and coming' in the Personal Injury (Mainly Claimant) specialism. Interviewees praised Burton as "an incredibly hard-working lawyer who consistently delivers an excellent client experience".
Our Head of Medical Negligence, Robbie Wilson, was lauded for being "efficient and committed" and "an excellent lawyer who is very thorough and great with clients." He has maintained his Star Associates commendation for Clinical Negligence (Mainly Claimant).
Senior Associate, Shirley Evans, and Head of Charities, Victoria Simpson, also maintained their 'Star Associates' titles in Social Housing and Charities, respectively, with Simpson highlighted as "approachable, supportive, clear and helpful in all matters".
Three new individual rankings were received and three have improved in comparison to the 2019 guide. As with the recent Legal 500 results, this demonstrates Anderson Strathern's sustained market strength, as well as the depth of knowledge and experience held by our experts, and the firm's overall progression in the past 12 months.
Our new individual rankings included Partner and Solicitor Advocate Katrina Lumsdaine, who is now ranked Band 3 in Intellectual Property, and described as "a litigator who certainly knows her stuff". Rural property expert, Robin Beattie, "a partner with first-rate property knowledge – unflappable and commercial", is newly ranked Band 4 for Agricultural and Rural Affairs and Anne McGregor, the lead co-ordinator of our Property Sector Group, was praised as a "good, sensible lawyer" with "a solid commercial property practice" and has achieved Band 4 in Real Estate.
Two additional lawyers have improved upon previous rankings. Insurance Litigation and Health & Safety specialist, Sarah Phillips, was previously a 'Star Associate' and is now ranked Band 4 in the Personal Injury (Mainly Claimant) category, after clients singled her out as "approachable, experienced, shows great attention to detail and is very thorough in her claim-handling". Gillian Anderson, our Finance Sector Group lead, was previously a 'recommended practitioner' and has entered the rankings table in Band 4. Commentators remarked that she is particularly "thorough and committed to seeing the job through".
Our department rankings
On a departmental level, we maintained all 32 rankings that we held in 2019, including six Band 1 recommendations in Agriculture and Rural Affairs (Rural Land & Business), Clinical Negligence (Mainly Claimant), Education (Institutions), Healthcare (Regulatory Bodies), Parliamentary and Public Affairs and Professional Discipline (Regulation & Compliance).
The firm is also now ranked Band 2 in Private Wealth Law, a category featured in the High Net Worth (HNW) guide. This is a separate legal directory, dedicated to recognising the 'top lawyers and law firms for international private wealth'. Partner Colin Henderson is individually featured in Band 1 for this category, with Consultant John Biggar ranked as a Senior Statesperson and Partner David Campbell ranked in Band 4.
Here's what our clients say
Some of the exemplary testimonials that clients and peers shared with Chambers' researchers included:
Our team is "well prepared, organised, knowledgeable and helpful" and is perceived as "a professional and robust enterprise with deep roots in Scotland".
Our "diligence and proficiency" were seen as key assets, as well as the "strength and depth" and "quality throughout" of our teams. We were complimented on our "knowledgeable" lawyers, who "deliver advice in a practical and approachable way".
Managing Partner, Murray McCall, said:
"We make every effort to be the firm of choice for clients, recruits and sector professionals. Retaining such a spread of departmental rankings while also improving upon multiple individual rankings demonstrates the strength of the firm, as well as the progress our team members are making within their own careers. We are proud to offer such a high level of service, validated by such significant client commentary, which emphasises the talent and the hard work of our people".
Chair, Bruce Farquhar, said:
"It's wonderful to see our team members making such significant progress in their own right. We take steps to nurture our talent and to enable our people to flourish in their areas of expertise, and the 2020 rankings illustrate the results of this. Maintaining every departmental ranking is a testament to all of our teams, and we appreciate being recognised for such a variety of sector specialisms".