Insights | Commercial Property
Staff shortages in the hospitality & retail sector – What help is there under the UK immigration rules?
6 September 2022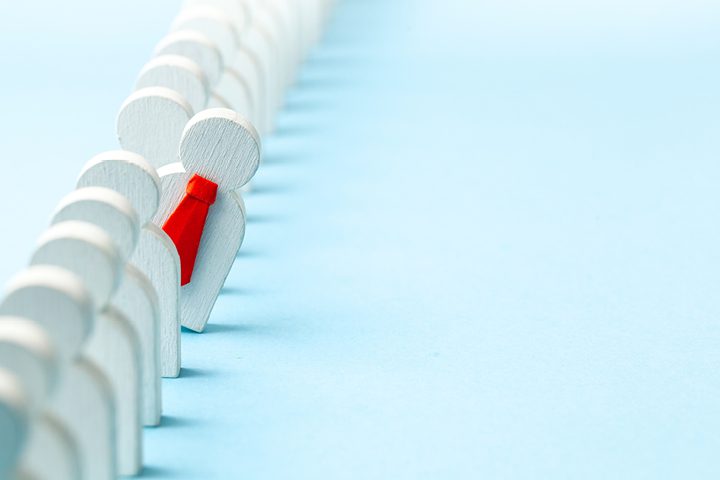 For many sectors of the UK economy, recent weeks have been like the "spinning newspaper" effect seen in old movies, with one industry announcement after another: critical staff shortages, rising operating costs, inflation and rocketing energy costs.
Staff shortages have been the mainstay of the troubling news for the hospitality and retail sectors, firstly due to the impact of Brexit and then exacerbated by the Covid-19 pandemic.
According to recent data, there are currently around 172,000 EU citizens working in hospitality, down 41% from pre-pandemic levels. On top of this, ONS data shows that hospitality has a vacancy rate of 7.9%, the highest of any sector.
Can any solutions be found in the UK immigration rules?
In short, it depends on the positions that need to be filled. Brexit has resulted in fewer EU citizens coming to live in the UK, and those who arrived pre-Brexit often worked in what are regarded as lower-skilled/low-wage positions. Because of changes to the UK's post-Brexit immigration scheme, only skilled workers can be sponsored to work in the UK.
So, what is available?
The skilled worker route can be an effective option to consider for hiring from overseas, as set out under the immigration rules. However, to qualify, the role must appear on the Home Office's published list of eligible occupations.
For the hospitality and retail sector, the following are listed as eligible positions for the skilled worker route:
Managers and directors in retail and wholesale
Hotel and accommodation managers and proprietors
Restaurant and catering establishment managers and proprietors
Publicans and managers of licensed premises
Catering and bar managers
Chefs

Leisure and sports managers
Conference and exhibition managers and organisers
Merchandisers and window dressers
Sales supervisors
Customer service managers and supervisors
Market research interviewers
Fitness instructors
How do I go about recruiting a skilled worker from overseas?
Any employer wishing to recruit under the skilled worker route must apply for and obtain a sponsor licence from the Home Office.
Prior to Brexit the hospitality and retail sectors benefited from free movement of workers and therefore had little cause to be aware of the skilled workers route or to sponsor workers from overseas. For this reason, there is likely to be a lack of familiarity with how to use these options than there is in other sectors.
For an employer to sponsor a person to work in any of the listed positions, that person must be paid a minimum gross annual salary of £25,600. A person can be sponsored for up to five years and can apply to settle after five years if they remain in a sponsored position. The sponsored person can also apply with dependent family members. A little-known rule is that dependent family members of the skilled worker have a right to work in any job in the UK and do not need to be sponsored, vastly reducing the administration challenges as well as considerable uncertainty for families.
Where a shortage of candidates exists in the hospitality & retail sectors for positions that are on the list, it is worth employers becoming familiar with the sponsor licence system to help fill vacant positions.
What is not available?
The following positions are specifically listed as NOT eligible on the skilled worker route. In many cases it is sadly these positions where it is reported the critical shortages mostly exist:
Cleaning and housekeeping managers and supervisors
Cleaners and domestics
Bar staff
Waiters and waitresses
Kitchen and catering assistants
Shelf fillers
Security guards and related occupations
Retail cashiers and check-out operators
Sales and retail assistants
Is anything likely to be done anytime soon?
In respect of the positions where there is a critical shortage, and which are not included on the skilled worker route, changes from an immigration perspective any time soon looks unlikely. ReWage and the Migration Observatory at the University of Oxford recently co-authored a report, "The end of free movement and the low-wage labour force in the UK", which addresses the issue of the critical shortage in low-wage positions. It stated:
"A challenge for government is that there is no consensus on how much of a problem shortages of workers in low-wage jobs actually presents and thus whether immigration policy should attempt to prevent them."
Considering this, it may well be the case that the government do not yet consider the critical shortages to be urgent. The government has shown speed of action by creating visa routes when a critical mass of criticism has been reached. The shortage of HGV drivers to deliver fuel to the forecourts, the lack of poultry farmers to prepare Christmas turkeys, and the crisis in care homes all resulted in specific changes to immigration rules.
Given the hospitality and retail sector's efforts to keep the issue of staff shortages reported in the media and heard by decision makers, a similar tailored response to the immigration rules is a possibility.
Liz Cameron, chief executive of Scottish Chambers of Commerce, wrote in the Herald as recently as 3rd August 2022:
"From a business perspective, the solution is clear.

Companies need a flexible UK immigration policy that aligns with economic need, removes bureaucratic barriers, and helps businesses source the skills needed to grow the UK economy. Skills shortages and their impact on economic performance is pulling us back right at the time when we need to be firing on all cylinders.

Expanding the shortage occupation list to include more jobs at more skill levels is one mechanism the next Prime Minister can activate immediately to show that the Government is listening to business."
Parting thoughts of the immigration lawyer!
The current UK immigration policy is one of many factors contributing to staff shortages in the hospitality & retail sectors, and by logic will only ever be able to provide part of the solution. The inability to sponsor what are considered as low-skilled positions cannot be said with confidence to be likely to change in the near future.
The evidence does suggest, however, that the skilled-worker route is perhaps under-utilised by certain sectors to recruit overseas workers for positions that are on the skilled-worker lists. As long as the present system remains as it is, all employers should become familiar with the skilled-worker route to understand when it can provide support in the recruitment drive.
If you have questions or need support on any of the issues highlighted here, Mark Templeton, or your usual Anderson Strathern contact will be happy to help.
You may also be interested in the following articles: