Insights | Housing
Short Term Letting Control and Other Housing Issues
7 April 2022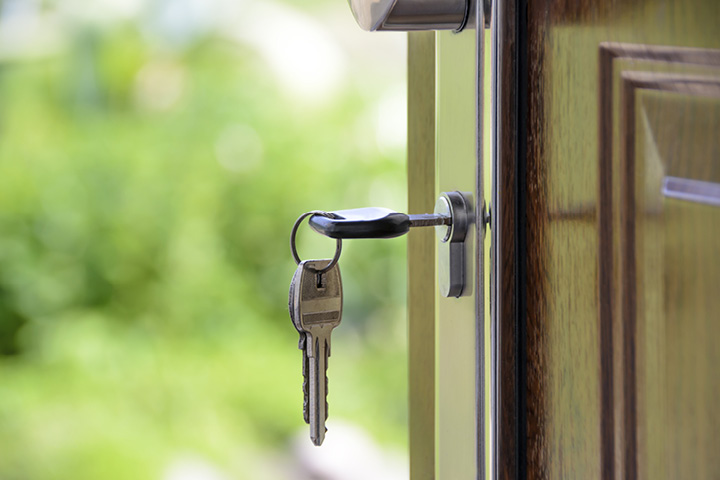 Changes afoot on housing
There are several important changes to Housing Law in the pipeline. Legislation changes surrounding short term letting control as well as fire alarms are now in place, with others (potentially) to come – this article will provide an overview of both categories.
Short Term Letting Control
It's safe to say not everyone is a fan of short term letting ("Air BnB"). The Scottish Government has had its eye on short term letting for some time, but matters were side-lined due to Covid. However, in March the Scottish Parliament approved legislation for a licensing scheme.
The legislation has met with both approval and concern. Many in the self-catering industry are of the view the legislation goes too far and that problems could be dealt with by a registration scheme, similar to Landlord Registration for residential tenancies. However, after several consultations, the Civic Government (Scotland) Act 1982 (Licensing of Short Term Lets) Order 2022 was approved by the Scottish Parliament and came into force on 1 March 2022.
The Licensing Order introduces a licensing scheme intended to ensure short term lets are safe, in the same way houses in the long-term let sector are, and to deal with problems faced by neighbours. It will allow local authorities to better understand the extent of short term letting in their area, to consider the effects, and how to deal with any potential problems.
The Licensing order applies to all of Scotland, so covers the Festival/Stag/Hen do flat in Edinburgh as well as the remote Highland Cottage. Some within the hospitality sector have made the point that a one-size fits all approach is heavy –handed. That may well have merit in the case of comparing the noisy Edinburgh flat and the tranquil Highland cottage, but the Licensing Order goes beyond just the behaviour of guests and is intended to ensure that both properties are safe and fit for purpose
Local authorities have until 1 October 2022 to establish a licensing scheme. Existing operators of short term lets must apply for a Licence by 1 April 2023. All short term let properties will need a licence by 1 July 2024.
The scheme will be reviewed in 2023, likely with research into the impact on the tourism industry.
As well as the Licensing Order there is the Town and Country Planning (Short Term Let Control Areas) (Scotland) Regulations 2021, which permits Councils to create Short Term Let Control Areas.
Under these regulations, Councils can determine that areas where houses are let as short term lets for more than 28 days in one year need planning permission for a change of use. There are currently no Short Term Let Control Areas but the City of Edinburgh Council has determined to implement a city-wide control area. If implemented, all short term let houses in Edinburgh will need planning permission. Highland Council is considering the designation of Ward 20 Badenoch and Strathspey as a Short Term Let Control Area and its proposal is now open to public consultation.
Fire Alarms
The law on fire alarms has changed. All rented houses should already have smoke/fire alarms, but since 1 February 2022 all Scottish homes should have interlinked alarms.
A reasonable period will be allowed for compliance after this deadline. No owner-occupier will be criminalised if they need more time, but Scottish Government is encouraging everyone to install alarms.
In the pipeline
Energy and Standards
Covid put paid to the Scottish Government's plans to increase the EPC minimum level for rented houses. The intention now is to introduce regulations in 2025, requiring all private rented sector properties to reach a minimum standard equivalent to EPC C by 2025 (if technically feasible and cost-effective) at change of tenancy, with a backstop of 2028 for all remaining properties. The previous option to introduce a standard of EPC D will not now be taken forward.
There will be further consultation in 2022 on a standard of EPC C (equivalent) for all houses
Terminating Leases
The Coronavirus (Recovery and Reform) (Scotland) Bill was published on 26 January 2022. It proposes changes in 30 areas modified by temporary emergency Covid legislation.
If the Bill is enacted in its current form all grounds which, if established, and which are currently mandatory grounds, to end a residential tenancy (whether PRT, Short Assured Tenancy, Assured Tenancy or the earlier 1984 Act Tenacies) will permanently become discretionary grounds. At present all grounds are discretionary due to changes made by the Emergency Coronavirus legislation. The Bill is still under consideration at Holyrood, but we will report on its outcome.
Scottish Government Consultation – A New Deal for Tenants December 2021
The Scottish Government issued a consultation paper at the end of 2021 on future policy on private residential letting. The consultation closes on 15 April. Key areas on which views are sought include grounds for eviction; personalisation of houses and keeping pets; a more efficient way of allowing tenants to seek damages for unlawful evictions; assisting tenants who are vulnerable, and making it easier to end a joint tenancy.
One point which was forcefully made in the Consultation paper was that the mandatory PRT termination ground that the landlord intends to use the let property for a purpose other than housing does not justify taking a house out of the permanent stock to use as a holiday home.
We will be keeping watch on the results of the Consultation, and we will share more news when we have more information available to help you stay informed
If you have any specific questions about this topic, please get in touch.
You might also be interested in these articles:
Grand Designs – what makes a rural development plot a dream home?
Rural tax – know your property!