Insights | Rural
New landlord requirements could have big implications for tourism
2 November 2023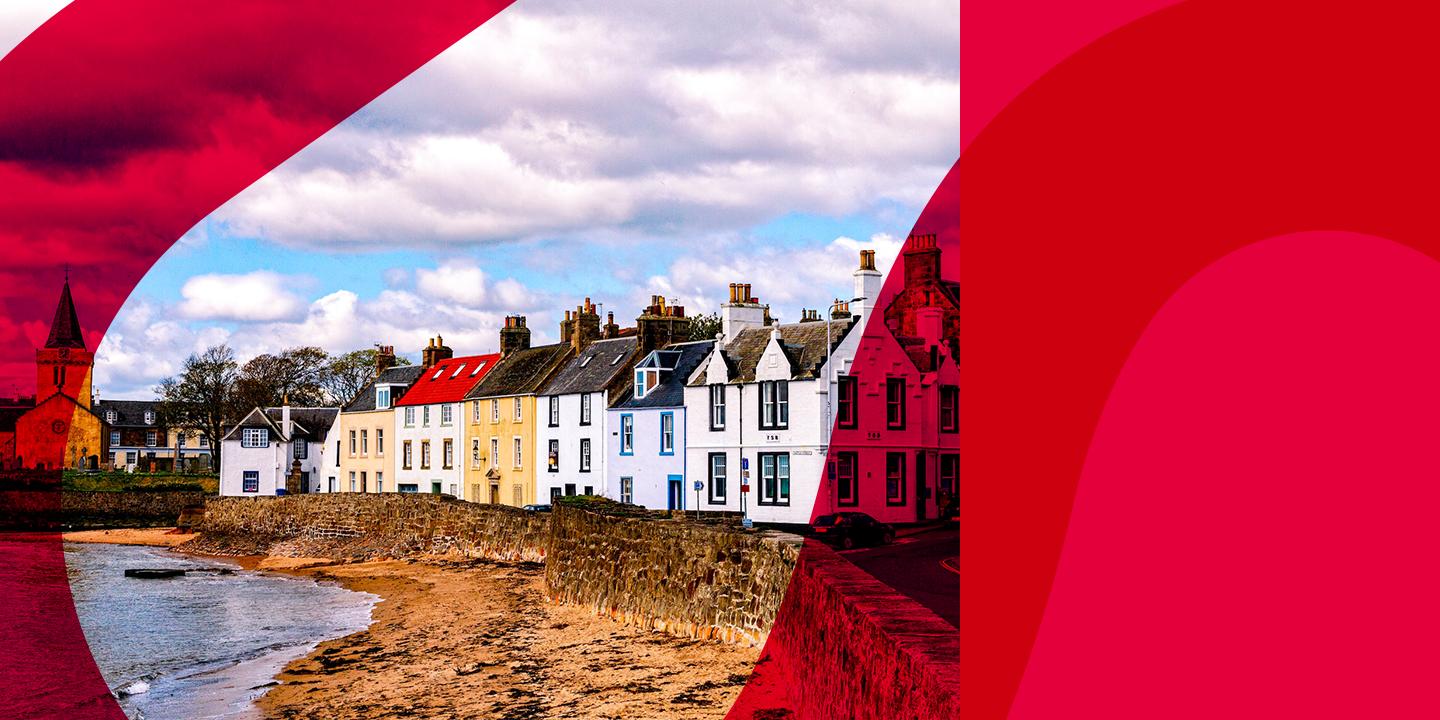 When the pandemic put the kibosh on international travel, Scottish tourism got a welcome boost.
People who would normally have jetted off to Greece or Spain found themselves exploring the stunning wildernesses of the Highlands and Islands, or the rugged coastlines of the Borders, often for the first time.
And the love affair with our beautiful country continues: recent ONS figures show tourist spending in Scotland in the first three months of 2023 was 70% higher than pre-Covid levels.
This boom could be threatened by people restricting their holiday budgets to cope with the cost-of-living crisis, but also by a lack of rental accommodation in rural Scotland, both for holidaymakers themselves and the seasonal hospitality staff that they depend upon.
Owning and letting out properties in Scotland has become less and less attractive over the past few years. Rising interest rates, increasing bureaucracy, a lengthy rent freeze followed by a rent cap, and tax reform have combined to make life increasingly difficult for small landlords.
As a result, many are choosing to exit the sector.
And while the holiday let market once offered landlords a straightforward option, with the changes to the regulations over Airbnb-style short-term rentals, that is no longer the case.
Another consideration may be forthcoming for landlords, in the form of the proposed changes to the Energy Performance Certificate. Many of Scotland's private rented homes have poor insulation and inefficient heating systems, so the cost of upgrading them to meet these new standards could soon see another raft of landlords selling up.
Some property experts are warning that the growing discrepancy between demand for rental properties and the number of homes available will inevitably cause rents to increase, which is bad news for tenants.
This dearth of rental accommodation also creates downstream problems for the rural hospitality sector. Many businesses outside our major towns or cities say availability of staff – particularly seasonal workers for the summer months – is one of the biggest challenges they currently face.
How do they attract staff from beyond their local area, when those people are likely to struggle to find somewhere to live?
Some employers have tried to find creative solutions, such as building 'pod villages' on site to house employees or providing other basic accommodation. But while this might work for junior or seasonal staff, it's not often a solution for more senior workers, who are more likely to have families or want to put down longer-term roots.
With the rising cost of construction materials, building temporary accommodation like this is becoming prohibitively expensive. It's also not likely to be realistic for the likes of a small restaurant or hotel.
The end of free movement of people is of course also exacerbating staff shortages, together with the fact that the standard of living in the UK is no longer significantly better than in many eastern European countries, so this is less of a draw for overseas staff.
The upshot is that businesses are often forced to muddle through with the staff that they have, and in many cases, are not expanding to their full potential.
If tourists come to a short-staffed business, they're far less likely to leave with a positive impression – so this situation has wider repercussions for the tourism sector and the rural economies that depend on it.
Despite all this, great opportunities do still exist for rural businesses, and the interest in purchasing large country hotels remains high. In a vote of confidence for the rural market, we've recently supported Apex Hotels with a full refinancing project aimed at helping them buy additional properties, particularly in rural locations. The first of these was the Pine Trees Hotel in Pitlochry
So while it's certainly not all doom and gloom, business owners thinking of taking the plunge into the Scottish countryside may need to plan ahead and think outside the box when it comes to cracking the problem of accommodation for their staff.
And if they are buying self-catering accommodation, it would also be wise to factor in extra time and money to ensure they can meet all the latest requirements.
This article is featured in The Insider.
You may also be interested in the following articles: