Insights | Rural
Adapting visitor attractions in the new normal
7 May 2021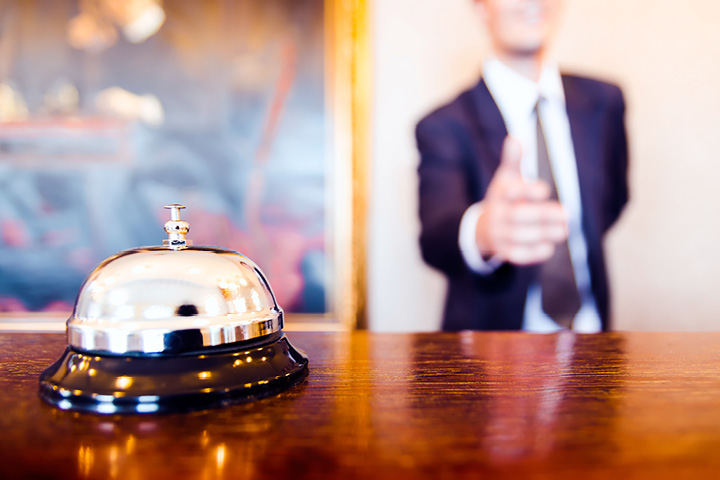 Hospitality, recreation, retail and local food supply play a major part in farm and estate diversification across Scotland. The ongoing Coronavirus pandemic has significantly disrupted such businesses. With the vaccine roll-out now well underway, it's the perfect time for such businesses to consider adaption and opportunities to ensure their resilience and prosperity in the future.
During the pandemic, a good website and social media presence has proved essential to the promotion and marketing of any visitor attraction. The public seek information on the experience and reassurance that systems are in place to protect their safety prior to visiting. Research shows that the age profile of visitors to rural attractions has reduced during the pandemic. As millennials now make up a significant consumer group in society it is essential that an attraction has a strong website and social media presence.
Why it's important to enhance your online profile
The reducing age profile of visitors and move towards a larger local audience has also altered visitors' expectations. Many visitors now seek a destination day out requiring both a profile to differentiate and promote your attraction and excellent customer care.
Research highlighted that in 2020, 76% of 'near me' mobile searchers visited a store they found online on the same day that it appeared in their search. Further, internet searchers are 84% more likely to find you through a search engine if your details are accurate on Google My Business.
To make the most of this resource, it's recommended that you ensure that your business name, location and opening times are listed accurately on Google My Business. Providing contact details such as a phone number, email address and website, will also enhance the profile and writing a clear and concise description of what you provide will help searchers understand your range of services.
Innovation through providing experiences
An increasing proportion of the public are also purchasing experiences. Small group private tours of heritage attractions and personalised cooking, gardening or farm visit experiences have found a market during the pandemic. If your visitor attraction includes café or restaurant facilities, the menu may merit adaption to appeal to younger visitors and family groups.
Attracting locals for staycations
With continuing uncertainties surrounding the timeline for the recovery of the foreign travel sector, there may be increased opportunity for holiday lets in the UK consumer market in 2021. Reviewing your website and social media presence, promotion of experiences in the local area and considering breaks of shorter duration may assist you to capture those opportunities. In some instances holiday lets may now be preferred to hotels by people who have to work away from home.
Opportunities for Scottish shops and suppliers
During the pandemic there has also been increased interest in local produce, an increase in cooking and baking and a move towards businesses with a web sales platform and home delivery capability. This market shift may create opportunities for both farm shops and suppliers of Scottish produce.
Reflecting on these observations may assist you to refresh and ramp your business promotion and model for reopening in 2021 enabling your business to build back better.
As an award-winning independent full service Scottish law firm, we have significant experience in the farms, estates and hospitality sectors. Our lawyers are experienced in business structures, commercial contracts, tax, data and information security and human resources, enabling the creation of multidisciplinary teams to support businesses in those sectors.
A version of this article was published in Scottish Land & Estates LandBusiness magazine.
You might also be interested in: