Insights | Rural
Building business resilience in the age of adaptation
14 October 2020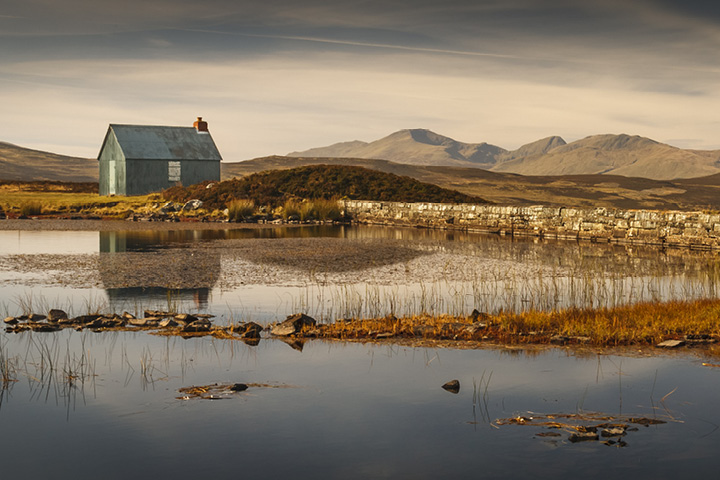 As we all become used to the prospect of life taking on a new normal, serious questions are being asked across society. What form will the Scottish recovery take?  Can we build our rural businesses back better, stronger and with more resilience?  Can environmental sustainability be instilled at the heart of this recovery?
These are big questions and regular readers of Scottish Land & Estates will know that I wrote an article earlier this year which advocated rural businesses embracing the change (and challenge) to be brought about by climate change legislation and policy.  Even pre-lockdown, complying with that climate change law would have been taxing for our rural businesses, but it was clear that it also provided some distinct opportunities for change, growth and diversification, including in areas such as carbon management, forestry and renewables.
Advisory Group on Economic Recovery
Does this position still hold true post lockdown?  The Scottish Government's Advisory Group on Economic Recovery (AGER) published its report on 22 June and made it clear that "responding to climate change needs to be a thread through every policy action".  The Group had been asked to consider how Scotland's economic recovery could increase wellbeing, fairness and inclusivity, and make the most of opportunities towards a greener, net-zero society.
The report makes a number of recommendations with an emphasis on an investment led recovery and making use of Scotland's natural capital, with a view to supporting jobs and protecting and progressing education and skills.  For the rural sector that means, among others, investing in digital infrastructure and prioritising nature based solutions, such as peatland restoration, which may unlock multiple benefits including climate change mitigation, biodiversity enhancement and a boost to the rural and tourism based economies.
Scottish Government's response
The Scottish Government responded to AGER's report with an implementation plan on 5 August.  The plan supports a greening of Scotland's economy with a focus on sustainability and ensuring a just transition to a net-zero economy.  It also recognises that rural economies face particular post-lockdown pressure given the seasonal nature of many rural businesses, and the greater reliance on small businesses.  As such, local investment and improving rural and island connectivity will be a priority with, for example, an investment of £600 million to extend broadband infrastructure across Scotland.
Climate Emergency Response Group
There are other voices feeding into the debate and the Climate Emergency Response Group (CERG) have recently published an 8 point package action plan for Scotland's green recovery. Among its recommendations the group called for a rural job creation programme, and the Scottish Government announced a £150 million investment for forestry and £10 million for agricultural with a view to supporting and creating jobs and opportunities across the rural economy.
It is clear that how we re-open the economy with a fairer, more sustainable, focus is high on the agenda for the Scottish Government and many business leaders and that the rural sector will have a key role to play.
For those interested in finding out more about the Advisory Group on Economic Recovery our webinar with the Group's Chair, Benny Higgins, is well worth a listen, as is our Business Recovery and the Circular Economy podcast.
If you need information and advice on how your business can begin to build resilience and look to the future, you can read more about our Rural Land & Business legal expertise here or contact us directly.
This article was first published in SL&E's LandBusiness magazine, Autumn 2020.