Insights | Transport
Tax check for taxi driver licences
29 July 2022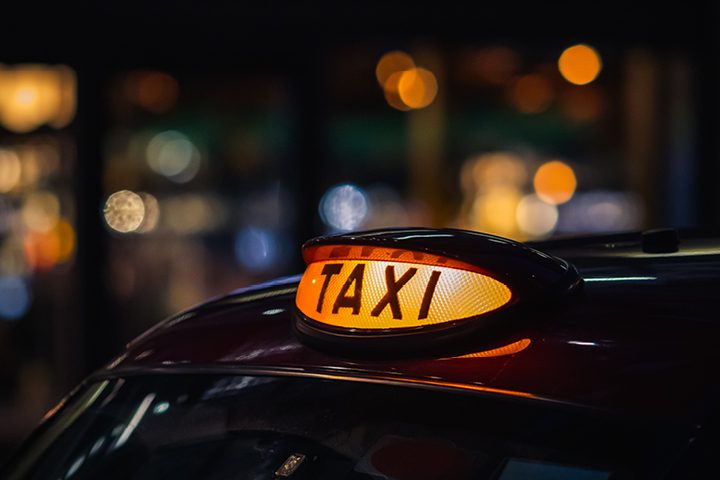 The UK Government has decided to change the law to expand what it refers to as tax conditionality for the hidden economy. These changes are to apply to Scotland and Northern Ireland, having previously been introduced in England & Wales.
What does this tax change mean for my taxi licence?
What this means in plain English is that from 1 April 2023, the grant or renewal of certain licences will be conditional on an applicant completing a check to confirm that the applicant is registered with HMRC for tax. A licensing authority will not be able to consider an application for the grant or renewal of a licence to drive a taxi or operate a booking office until the applicant produces evidence of a tax check. The check also applies to licences to drive private hire vehicles. If an applicant fails to produce evidence of a tax check on seeking to renew an existing licence, after being requested to do so by the licensing authority, the licence will expire.
The government has published the enabling legislation ahead of it being introduced to Parliament. A copy of the legislation and supporting documents can be found here.
What happens next?
Further detail, including guidance for applicants and licensing bodies, will be published by the government prior to the new law taking effect.
This is clearly a significant and important change which will directly impact all involved in the taxi industry. While the purpose of the new law is clear and well intentioned, it will impose upon licence holders the requirement to complete the tax check. It is essential that all those applying for the grant or renewal of licences affected by this change, are registered with HMRC for tax purposes and undertake the tax check which will form part of the application process from 1 April 2023.
Do you need to talk to an expert?
At Anderson Strathern, we have two legal experts who can help with any taxi-related difficulties which arise for you.
Tom McEntegart
Tom McEntegart has over two decades of experience in advising taxi firms and their members on licensing related issues. He has advised taxi firms on taxi fare reviews, booking office regulations, wheelchair accessibility, the control of taxi and private hire licence numbers, low emission zones and licensing authority consultations. He regularly advises licence holders on enforcement activity relating to breaches of licensing conditions.
Tom has also represented taxi firms and their members in licensing appeals before the courts, including appearing personally for the appellants in the Inner House of the Court of Session in Dundee Taxi Cab Co v Dundee City Council. He has conducted appeals before the Traffic Commissioner challenging fare scales set by licensing authorities.
For over 20 years Tom has acted as the principal legal adviser to Glasgow Taxis, and as a trusted adviser to a number of other taxi firms.
Tom Docherty
Tom Docherty is one of only two solicitors in Scotland who specialise in Operator Licencing and has many years' experience representing clients at the Traffic Commissioner's court.
Tom has dealt with many transport related public inquiries both for haulage and public service vehicle operators' businesses over the years and has been named in Legal 500 and Chambers (the two leading directories designed to help you select the best solicitor for your needs), being recognised as having a prominence in his chosen sector. In that work Tom has developed a client base in the taxi sector which has involved appearances before local authority licencing committees; a number of those clients have become involved with the Traffic Commissioner jurisdiction and hold Public Service Operator Licences.
Tom also has a criminal law element to his practice and many of his existing transport clients have benefitted from that experience over the years.