Insights | Family Law
Navigating summer holiday arrangements for separated parents
10 July 2019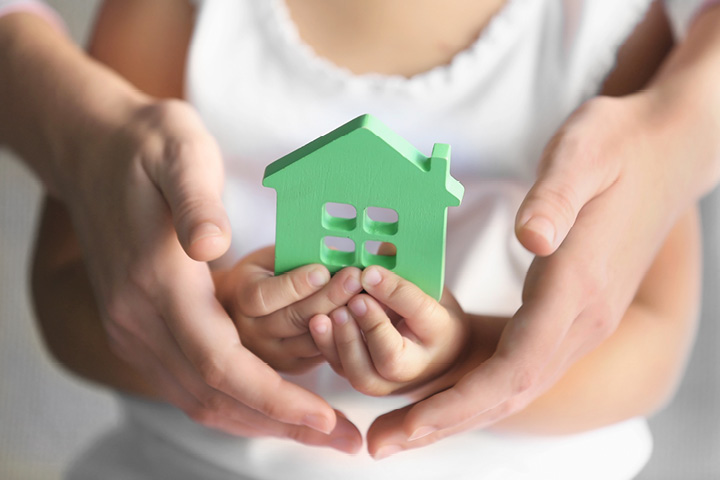 During the school year, you probably already have a schedule that works for you and your family. But, the summer holidays can throw everything off track. How do you manage childcare arrangements? Travel abroad? And, so much more.
Navigating these situations without arguments is certainly a challenging, even stressful, task. Our guide to summer holidays as a separated parent will help you understand your rights and provide advice on managing summer holidays with as little hassle as possible.
Holiday arrangements
When making summer holiday arrangements, it's important to know your rights and what you can expect from the other parent.
What are your parental rights? In Scotland, Section 1 of the Children Act 1995 defines the parental rights and responsibilities parents have to their children.
Parents must:
Protect and promote the child's health, development and welfare.
Provide a home or regularise the child's living circumstances.
Provide age-appropriate direction and guidance.
Maintain personal relations and direct contact if the child is not living with that parent
Act as the child's legal representative.
Summertime is a great opportunity for parents that live far away to get involved and build special relationships as children aren't restricted by school schedules.
Who has 'parental rights'?
Mothers automatically have parental rights and responsibilities, while fathers have these rights if:
Married to the mother at the time of conception
Or, registered as the father on the child's birth certificate. For unmarried fathers to be on the birth certificate, he must personally attend the Registrar or sign declarations with the mother to confirm that he's the father.
By written agreement the mother can give parental rights and responsibilities to the father
Note: this may not be relevant to children born abroad.
Typically, only parents have parental rights, and the mother cannot give parental rights and responsibilities to any other person (apart from the father) regardless of how qualified they may be or how close a relationship they have with the child.
Making decisions about your child's summer holiday arrangements
When you share parental rights and responsibilities with another person, you are required to take account of their views, and in some cases, depending on the age and maturity of the child, the views of the child as well. You need to talk about any major decisions affecting the child. And, good communication is one of the best ways to resolve disagreements before they blow out of control and require court action.
When making summer holiday arrangements, it's important to place the best interest of your child first and work with the other parent to address any difficulties. Most school-age children are also old enough to provide their own views on how they'd like to spend their summer, and you should consider their views.
Top tips for navigating summer holidays
Making summer arrangements that work for both parents can be challenging. However, it's important to try to avoid conflict. To help you get off to the best start, we've put together some of our recommendations for navigating summer holidays.
Plan ahead
Start discussions about your summer holiday plans long before the holidays actually begin. This way, you can plan ahead and find a schedule that works for everyone.
We often recommend that parents split the summer holidays when booking trips abroad, so one parent chooses from the first half and the other from the second half. This usually prevents everyone from wanting the same week and allows enough space that inconvenient flight times shouldn't impact each other.
Top Tip: Write down the holiday arrangements so you have a record of what you've agreed and won't forget important dates.
Travelling abroad
When both parents have parental rights and responsibilities, you'll both need to agree before your child leaves the UK.
While most families can navigate this situation without difficulty, others may struggle to reach an agreement. Sometimes a court order is required to determine if the trip can go ahead. If you need to take court action, it's best to remember that courts will rarely entertain objections not based on the child's best interest. And, you could receive a 'punishment' in an expenses award from the court for petty objections.
So, we recommend putting your personal feelings aside and only proceeding with court actions if the trip abroad isn't in your child's best interests.
Top Tip: When arranging holidays abroad, you can avoid a lot of stress and anxiety by handing over passports early. It may also be a good idea for one parent to take responsibility for making sure your child's passport is up-to-date.
Holidays in the UK
It is important to inform the other parent about away dates — especially if a proposed holiday differs from the usual routine or schedule. Many parents agree to exchange holiday information such as travel arrangements/times and hotel or other accommodation details.
To avoid conflict and upset, you should discuss these changes well-ahead of your proposed holiday dates. Again, the court can intervene if you're unable to reach an agreement.
Top Tip: Scheduling UK-based holidays within your regular schedule can prevent disagreements and avoid disrupting your child's routine.
Normal contact
Summer holidays can certainly disrupt normal contact schedules. Over the eight week summer holiday, you're likely to spend some time at home, so it's important to have a clear idea of what will happen.
Families handle summer holidays differently, so there isn't a typical holiday schedule for divorced parents. Some will use a holiday routine and split childcare duties over a week or two. Others use "normal", term-time contact schedules as children attend school summer programmes or other day-time care arrangements. And, some families may already have a court order or agreement in place that dictates what happens over the summer holidays.
Top Tip: If you don't have a court order in place, try to reach a fair sharing of the holiday time at home and take your child's opinions and views into consideration when making summer holiday arrangements.
Childcare arrangements
Childcare over the summer holidays can be a tricky situation to navigate, especially if you both need to work.
It's best to collaborate to resolve any conflicts and find a solution that works for everyone. If you and the other parent can't take time off, you might try:
Roping in willing grandparents and other trusted adults to have "fun days out with the children". Including extended family members is a bonus for the parents as well as the children.
Some childcare providers, like childminders, work during the summer holidays, so may be able to fill extra gaps.
Holiday camps & play schemes encourage your child to spend time learning a new skill or doing something they're passionate about, like football or dance.
Top Tip: Speak with your employer early on to determine how much flexibility is available during the summer holidays and how you can best balance parenthood with work responsibilities.
Embrace boredom
During the school year, children's schedules are often jammed packed with multiple clubs and extracurricular activities. Many of these activities pause throughout the summer, giving parents a much-needed break from taxi runs and rushed dinners.
However, children often find this lull in their schedule discomforting and can easily become bored. But, it's important to remember that this situation isn't unique to children with separated parents.
It's natural for children to feel 'bored' during the summer holidays. For separated parents, perhaps still feeling the pain of separation and the court action or dispute that followed, it's difficult to remember that a child complaining of boredom at the other parent's home isn't always a bad thing or the fault of the other parent.
Psychologists actually claim that downtime is beneficial for children's development as it encourages them to be resourceful, use their imagination to find creative solutions and spend time getting to know themselves.
Top Tip: Avoid giving your child a new activity every time they complain about being 'bored'. Instead, ask them for ideas on how to entertain themselves and write them down. The next time they complain, they can select an activity from the list.
Businesses slow down
As most professionals take time away from work to spend time with their children, legal processes tend to slow down as a result. Even if your own lawyer isn't on holiday, the opponent might be out of the office, which can delay processes.
Top Tip: Make sure to plan ahead, so you're not trying to get a court order for summer holidays at the last minute.
Needing a court application?
If you're unable to agree on summer holiday plans, you can submit an application to court. Courts will make an unbiased decision about where children will spend time during the summer holidays or grant a parent permission to travel abroad. However, it's best to remember that all court decisions are made on the best interests of your child.
We typically encourage parents to try to agree holidays, as progressing with your application will take control out of your hands and give the judge ultimate say over your family's summer plans.
Get more advice & support from your family solicitor
Need additional support or advice? Our family solicitors are particularly skilled at helping families navigate tricky situations calmly and effectively. We'll always strive to find the best solution for your children and manage difficult situations, so you and your family can have an enjoyable stress-free summer holiday.
Explore our family law services or contact Janice Jones to learn how we can help.