Insights | Corporate Law
I'm dreaming of an incident-free Christmas Party
7 December 2021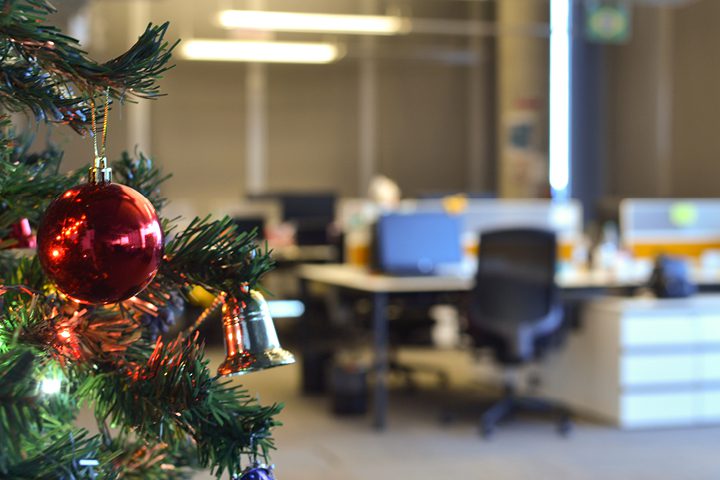 This time of the year is usually filled with festive excitement for the greatly anticipated Christmas party. Perhaps more than ever in light of the new variant in circulation and us living somewhat "normally" at the moment, employers and businesses will need to be particularly aware of health and safety guidance and potential liabilities arising from the festivities.
You cannot waiver goodbye to your duty of care
Hosting a Christmas party or event goes beyond the decorations this year and it is essential as an event organiser to create a safe environment for everyone attending. You may consider asking attendees to sign a waiver to confirm that they accept the risks of attending. That said, you should be mindful of the challenges surrounding waivers.
Whilst waivers are fairly common practice, it is important to note that a waiver does not discharge a duty of care. In terms of section 16 of the Unfair Contract Terms Act 1977, the term of a contract which seeks to exclude or restrict liability for a breach of duty causing death or personal injury will be void.
Aside from their ability to manage expectations, in essence, waivers are of little value from a legal perspective. This means, as the event organiser, you have a duty of care to those attending that cannot be discharged by way of a waiver.
A waiver can serve as a useful tool to encourage the attendees to take precautions seriously and remind them of their own duty of care to themselves but it offers limited to no protection from a civil liability claim. It is imperative, therefore, that risks are identified prior to the festive event and adequately controlled throughout.
Deck the halls with risk assessments
Please note that our advice must also be read in conjunction with Government advice at the time of the event. In our view, you must consider the following at a minimum.
Ensure that a risk assessment is completed prior to the event and it is regularly reviewed thereafter. Under health and safety legislation, a risk assessment must be completed by a competent and suitable person. The Health and Safety Executive (HSE) describes a competent person as "someone with the necessary skills, knowledge and experience to manage health and safety". The risk assessment should identify the potential risks and control measures to reduce those risks. It is not always possible to eliminate a risk, but the risk should be reduced to as low as reasonably practicable.
Ensure that all safety measures are communicated to attendees. This could be during a safety briefing and/or information could be provided to attendees by email or in hard copy.
Ensure that Government guidance on the use of face coverings is adhered to at all times.
Ensure that the venue has sufficient ventilation. We have provided useful comment on ventilation here.
You may wish to consider whether part or full vaccination is compulsory in order to attend the event.
If the event is taking place over multiple days, we recommend that regular lateral flow tests are mandatory.
Ensure that there are a sufficient number of places for individuals to wash their hands either with soap and water or hand sanitizer. We recommend the use of posters to remind individuals to regularly wash their hands.
At the venue, adhere to guidelines with regards to social distancing and maximum room occupancy.
Ensure that enhanced cleaning measures are in place for frequent use areas such as surfaces, toilets, door handles and such like.
Attendees must be advised they have to follow self-isolation guidance if they are displaying symptoms and, as soon as they are able, take a PCR test.
Further information
Should any of the issues outlined affect you or your business please get in touch. Our specialist team in the Health & Safety Inquiries Unit can provide you with tailored legal advice, training, and court representation and help to ensure you are compliant with current health and safety regulations.
For further advice on this services, please contact Lucy Thornton and Laura McCabe, or speak to your usual Anderson Strathern contact.
You might also be interested in these articles: