Insights | Employment
Employment law is changing – here's what you need to know
13 March 2023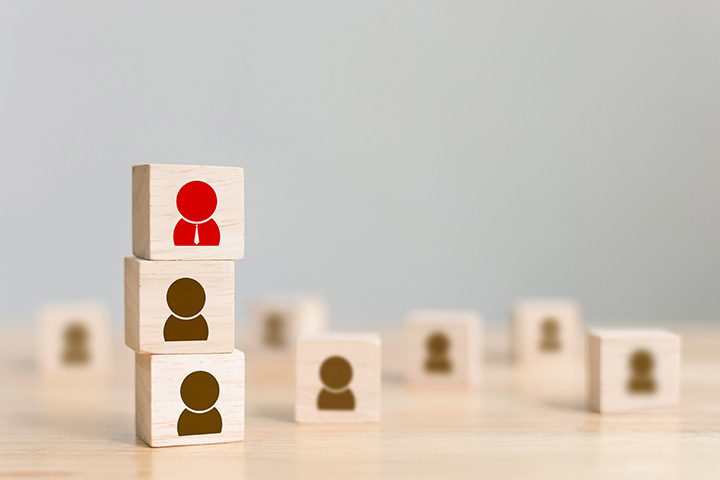 There will be various employment law changes this year – some already defined and others anticipated – and it is crucial to ensure that you're up to speed in advance of their coming into force. We have collated this bank of information so you can ensure your organisation fully comprehends the main employment law amendments that are on the horizon in 2023.
Rates and limits
April 2023 will see the usual set of statutory rate increases, including the annual increases in National Minimum Wage as follows:
Workers aged 23 and over: £10.42 an hour (National Living Wage)
Workers aged 21-22: £10.18 an hour
Development rate for workers aged 18-20: £7.49 an hour
Young workers rate for workers aged 16-17: £5.28 an hour
Apprentice rate: £5.28 an hour
The above rates will come into force on April 1, 2023.
On April 2, 2023, statutory maternity, adoption, paternity and shared parental pay will rise from £156.66 to £172.48 a week. Statutory sick pay will also rise from £99.35 to £109.40 per week.
The new statutory cap on a week's pay for the purposes of calculating the basic award and statutory redundancy pay came into effect on the April 6, 2023. Weekly pay is now capped at £643 and the maximum statutory redundancy pay is £19,290. If made redundant before April 6, these amounts will be lower.
The Presidents of the Employment Tribunals in England & Wales and Scotland conducted their annual re-evaluation of the Vento bands (which apply to awards made by the Employment Tribunal in discrimination claims) in March 2023, with the changes coming into force on the April 6, 2023.
In respect of claims presented on or after 6 April 2023, the Vento bands are now:
– Lower band of £1,100 to £11,200 (less serious cases)
– Middle band of £11,200 to £33,700 (cases that do not merit an award in the upper band)
– Upper band of £33,700 to £56,200 (the most serious cases)
Flexible working
On December 5, 2022, the government confirmed that the right to request flexible working will become a 'day one right' for employees and other workers, enabling them to request variations to their terms and conditions of employment, including working hours, times and locations, rather than having to wait until they have 26 weeks' continuous service.
Other changes will include:
Employers being required to consult with an employee where they are considering rejecting a request
Employees being able to make two requests in a 12-month period (currently they can only make one)
Employers responding to a request within two months (down from three months)
Employees no longer needing to specify how their employer might deal with the effects of their flexible working request
We would be happy to assist with updating your flexible working policies to ensure compliance. But these changes are not law yet. We are still waiting for the date to be confirmed.
Bank holiday for the King's coronation
There will be an additional bank holiday on May 8, 2023 to celebrate the King's coronation.
Employers would be advised to check employment contracts and consider how they dealt with the two additional bank holidays last year, to help them to work out what their position is regarding employee entitlement to this bank holiday.
The Retained EU Law (Revocation and Reform) Bill
In September 2022, the government proposed one of the most controversial Bills in recent years, the Retained EU Law (Revocation and Reform) Bill, which aims to abolish all EU-derived UK legislation by December 31, 2023.
Unless new law is introduced to keep the EU derived legislation, over 2,400 pieces of EU law could be removed from the UK statute book by the end of the year, including many employment-related regulations. Although there is scope to extend the time to complete the process to June 23, 2026, it's looking like a busy year for legislators.
What's on the employment law horizon for 2023?
Neonatal leave
A statutory right for new parents to receive up to 12 weeks' extra leave and statutory pay if their baby is receiving neonatal care will be introduced. The right to neonatal care leave will be a day one right, but there will be a qualifying period of a minimum of 26 weeks service for the right to receive neonatal care pay.
The existing protection from redundancy during or after pregnancy, or after periods of maternity, adoption or shared parental leave, is to be extended. Currently employers have an obligation to offer such employees a suitable alternative vacancy where one exists.
It is expected that employees returning to work from such periods of leave will receive a further six months' protection from redundancy.
The Neonatal Care (Leave and Pay) Bill is making its way through parliament and is currently being considered in the House of Lords at committee stage.
Carer's leave
The Carer's Leave Bill will introduce a statutory right to one week's unpaid carer's leave for employees who have dependants with a long-term care need.
The right will be available from day one of employment and will be flexible, i.e. the week can be taken at different times to suit the employee's caring responsibilities, and employees will be protected from suffering detriment or being dismissed as a result of having taken carer's leave.
The Carer's Leave Bill is making its way through parliament and is currently being considered in the House of Lords at the third reading stage.
Paid leave to attend fertility treatment appointments
The Fertility Treatment (Employment Rights) Bill proposes to introduce a right allowing an employee to take paid time off work to attend fertility treatment appointments, as well as a right for employees whose partners are receiving fertility treatment to take unpaid time off work to accompany them to such appointments.
The Bill is making its way through parliament and is currently being considered in the House of Commons at the second reading stage.
Paid leave following miscarriage, ectopic pregnancy or molar pregnancy
The Miscarriage Leave Bill proposes a right for employees to have three days' paid leave where they experience miscarriage, ectopic pregnancy or molar pregnancy before 24 weeks.
The Bill is making its way through parliament and is currently being considered in the House of Commons at the second reading stage.
Tips and gratuities
The proposal to legislate to ensure that all tips, gratuities and service charges are paid to workers in full took a step closer to becoming law on January 20, 2023, when the Bill passed its final reading in Parliament. The Bill will now go forward to the House of Lords and, if approved, it will become law.
The Employment (Allocation of Tips) Bill is making its way through parliament and is currently being considered by the House of Lords at the third reading stage.
Changes to UK GDPR law
The government is considering replacing the UK General Data Protection Regulation, which derives from EU legislation, with a British data protection framework. The government aims to make the new system to be business and consumer-friendly, and for it to be simpler and clearer for businesses to navigate.
Statutory Code on 'fire and rehire'
Following the P&O Ferries' dismissal of around 800 employees in March 2022, the government has recently launched a consultation on a proposed statutory code of practice on the use of 'fire and rehire' practices.
The code sets out detailed steps that employers should take when seeking to make changes to contractual terms, including providing information, engaging in meaningful consultation and exploring alternatives, and makes clear that employers should not use threats of dismissal as a negotiating tactic.
The consultation closed on April 18 2023, and the finalised code will be brought into force when Parliamentary time allows.
Positive duty on employers to prevent sexual harassment
The Worker Protection (Amendment of Equality Act 2010) Act seeks to introduce a positive duty on employers to 'take all reasonable steps' to prevent sexual harassment in the workplace. It would also make employers liable for the harassment of staff by third parties, such as clients or customers, and provides for a compensation uplift where employers are found to have breached their duty. The Act is being considered in parliament and is currently at committee stage in the House of Lords.
Trade unions and strike action
The Strikes (Minimum Service Levels) Bill was introduced in Parliament on January 1, 2023 and makes provision for minimum service levels in connection with the taking of strike action relating to certain services. The Bill seeks to ensure crucial public services such as rail, ambulances, and fire services maintain a minimum service during industrial action.
However, the Scottish Government has indicated that it will not issue or enforce work notices during industrial action.
Holiday pay entitlement for part-year and irregular hours workers
Further to the Supreme Court's decision in Harper Trust v Brazel, the government has launched a consultation on calculating holiday entitlement for part-year and irregular hours workers. It proposes to introduce a holiday entitlement reference period to ensure that holiday entitlement and pay is directly proportionate to time spent working. The consultation closed on March 9, 2023 but nothing further has been published.
Anticipated Decisions in 2023
We are expecting several employment-related decisions from the Supreme Court this year.
Underpaid holiday pay
The Supreme Court will decide if historic holiday pay claims can be brought where there are gaps of three months or more between a series of underpayments. The case is an appeal from the Northern Irish case of Chief Constable of the Police Service of Northern Ireland (PSNI) and another v Agnew and the outcome could have significant implications for employers across the UK. The Supreme Court are still considering their judgment in this case.
Industrial action – detriment short of dismissal
It is anticipated that in late 2023 the Supreme Court will hear an appeal of Mercer v Alternative Future Group Ltd & Anor, which will determine the scope of the protection for union members taking part in industrial action. UNISON, the trade union who Ms Mercer was a representative of, is seeking to overturn a Court of Appeal's decision which allowed employers to sanction employees that take part in industrial action without breaching their human rights.
If you have questions on any of the points raised in this article, please get in touch with Musab Hemsi or your regular Anderson Strathern contact.
You may also be interested in the following articles: