Insights | Rural
Crofting Law Reform – watch this space
25 August 2022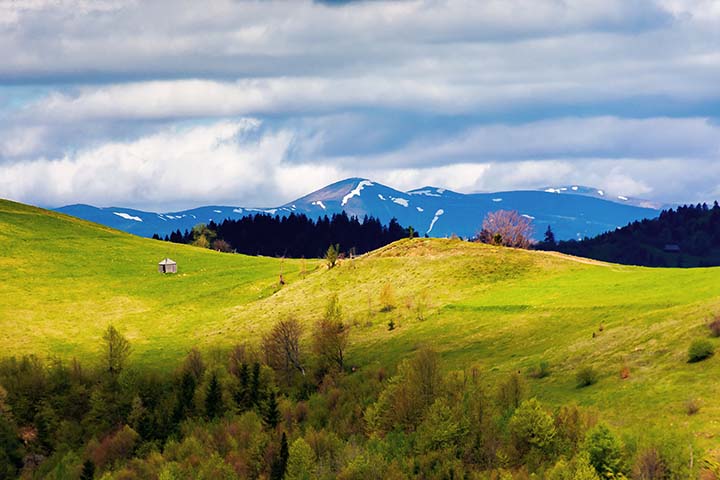 Crofting law is widely considered to be complicated and many consider there is an urgent need to adapt the law for the sake of simplicity, efficiency and modernisation. The Scottish Government started this process in 2017 to 2019 but the work ground to a halt in October 2019 as a result of Brexit.
What's happening in Scottish crofting now?
Thankfully, for lawyers and clients, matters are now progressing again. In 2021 the Scottish Government published a National Development Plan for Crofting, stating that it was "committed to modernising crofting law to make it more transparent, understandable and workable."
What should crofters be aware of?
Some of the issues that we consider are important to resolve and simplify are summarised as follows:
"Owner Occupier" v. "Landlord of a Vacant Croft" Status
Many owner-occupier crofters have been classed as being "landlords of a vacant croft". This is usually a result of one of the following:

the tenant exercised his/her right to buy the croft before 1955;
the crofter did not acquire the whole croft (croft in multiple ownership); or
the owner fails to meet any other requirement for owner-occupier status as set out in the legislation.

One objective of the reform is to allow individuals to apply for "owner occupier" status if certain criteria are met. It is not clear if this will apply to all three instances noted above but we hope the position will be simplified.
Legal Persons v. Natural Persons

It is well accepted that legal persons (e.g. a company or partnership) cannot be crofting tenants; only natural persons (human beings) can be crofting tenants. Further guidance is required on whether this same rule applies to owner-occupiers. Clarifying this will assist in clarifying how crofting duties will be implemented.
Crofting Duties
There is a need for these to be clarified and easily accessible in the legislation.
Clarity is also required in relation to the duties to be applied to tenants, sub-tenants, and owner-occupiers.
Further guidance is necessary on what is meant by "purposeful use" and "misuse and neglect".

Modernisation is required to ensure the crofting duties don't conflict with social, economic and environmental factors affecting crofts, for example the 32km residence duty and the bankruptcy duty.
Definition of Crofting Community

Other definitions such as "crofting community" "township", "occupy" and "in the locality of the croft" all need to be considered and clarified to enable the legislation to work better for all concerned.

Succession

The current succession framework also needs an overhaul. Not least of all in relation to the potential consequences if a bequest of a croft tenancy is not completed within the set limits (12 months for intestate estate and 24 months for testate).
Clarification is also required on whether a croft tenancy can form part of the residue of a person's estate in their Will or whether a tenant needs to make a specific bequest of the tenancy in their Will to ensure it is valid.
We welcome an overhaul in the law but in the meantime are one of a small number of firms that can still grapple with the issues and provide advice on crofting matters! If you have any questions in relation to the topics raised in this article, please reach out to Laura Sinclair or your regular Anderson Strathern contact.
You may also be interested in the following articles: