Anderson Strathern secures senior talent amid further growth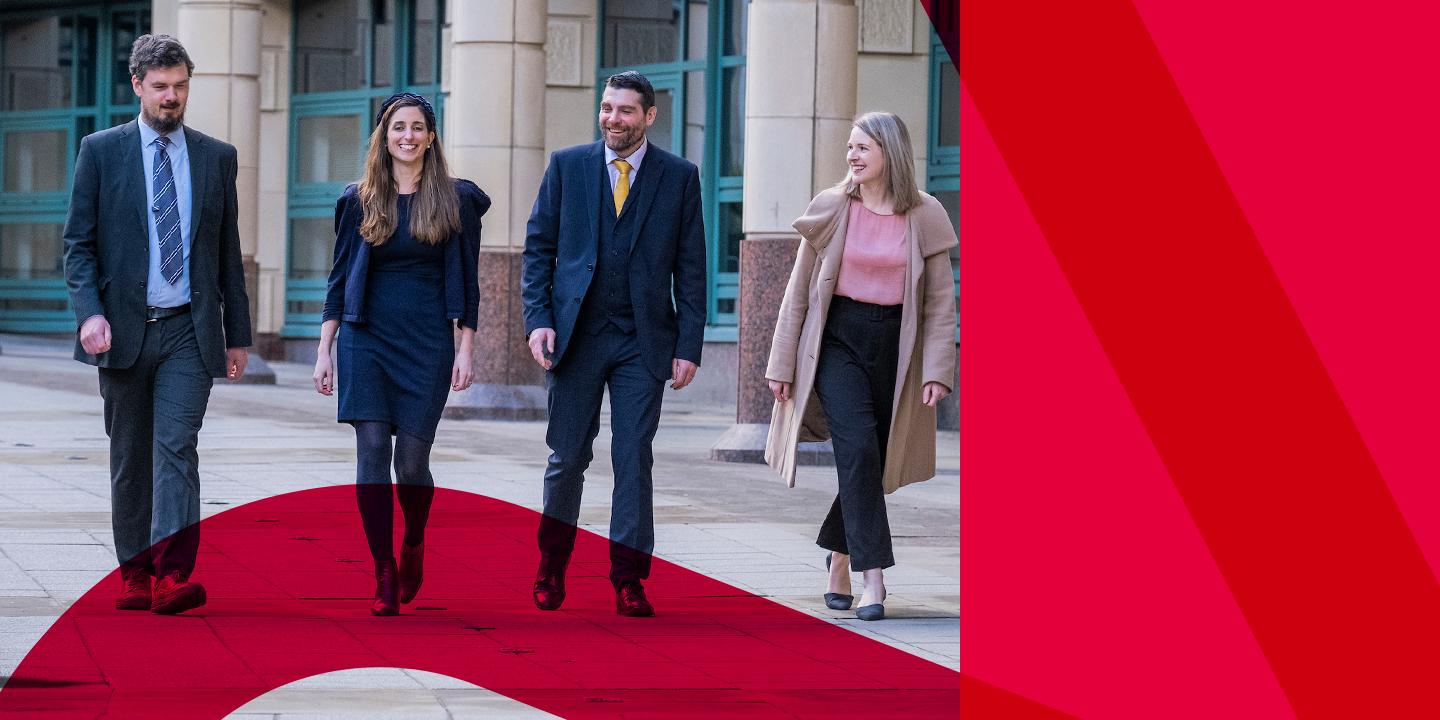 Agile working policy helps law firm appoint four new directors to strengthen senior team
Anderson Strathern, one of Scotland's most innovative, independent law firms, has appointed four new directors to strengthen its senior team amid continued growth.
The appointments, which bolster the firm's public sector, rural, private client and professional regulation teams, were assisted by its 'super-agile' working policy, which allows all staff – including those at director level – the flexibility to meet personal commitments and responsibilities alongside their professional roles.
Lorraine Currie, one of only four solicitors accredited by the Law Society of Scotland as a specialist in Freedom of Information and Data Protection Law, has joined Anderson Strathern following eight-years at the Scottish Information Commissioner's office. She brings a wealth of insight on the duties and regulation around data protection and Freedom of Information required across both the public and private sectors.
Having recently returned to work after having her first child, Lorraine credits the firm's flexible working policy for enabling her to return to private practice while maintaining her work-life balance, as it allowed her to set the specific working hours she needed to handle childcare alongside her casework.
Tim Macdonald, an agricultural law specialist, brings almost a decade of experience working on the purchase and sale of farms and estates, agricultural tenancies and farming partnerships.
Tim said: "It is important for me to be able to balance my role as the parent of three young children with my legal career, so when Anderson Strathern outlined their options for flexible working it was a big draw for me. The initiative is firm-wide and applies from day one, regardless of role."
Anderson Strathern has also appointed Caroline Pringle as a senior member of its private client team. She joins the firm with a decade of experience advising families, trustees and organisations on their estate planning and asset protection, with a particular focus on succession planning, inheritance and capital gains tax mitigation.
Previously named one of eprivateclient's 'Top 35 Under 35' in 2016, Caroline says she chose the firm for its "fantastic reputation", as well as its forward thinking and supportive approach which fits with her commitments to her very young family.
The former Acting Director of Regulation at Scotland's largest regulator, the Scottish Social Security Council, is also among the firm's new faces. Chris Weir has been appointed director within the professional regulation team, and says he is enthusiastic about applying his strategic and operational experience to a commercial environment.
Having worked closely with Anderson Strathern in his previous role, Chris says he was "hugely impressed" by the firm's knowledge in public law and professional regulation. But it was the super agile working policy that was the crucial decider for the dad of two, who credits the option for flexibility with his decision to join the company.
Bruce Farquhar, partner and chair at Anderson Strathern said: "It's no secret that law firms are having to work hard to recruit the best people right now. The fact that we can do so is testament to our commitment to offering agile working from day one. It is definitely giving us an edge at a time when professionals of this calibre have so many options to choose from.
"Last year we enjoyed strong performance and, with these experts bolstering our team, we are robustly placed to drive further growth in 2023."