Anderson Strathern makes waves in Lerwick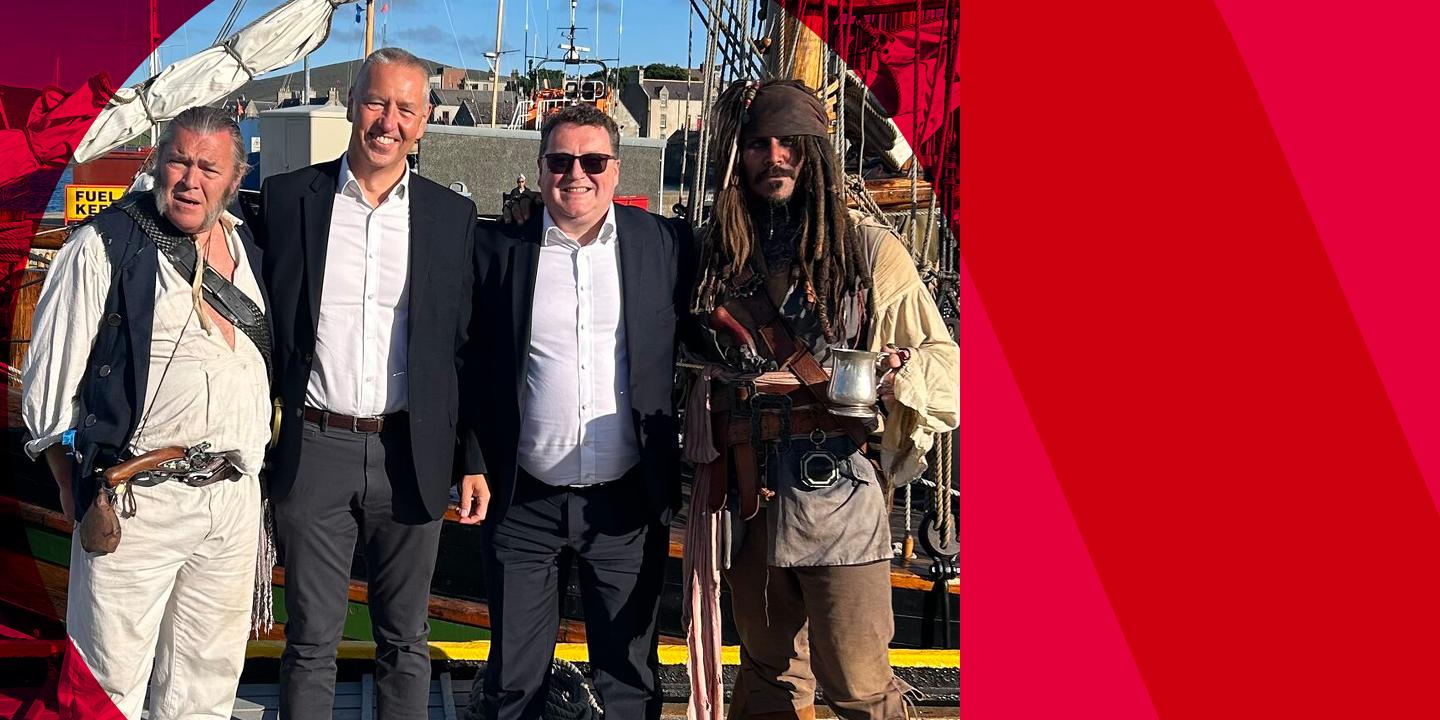 With Lerwick hosting the Tall Ship Races for the third time in its 67-year history, Anderson Strathern was last night honoured to host guests on the Sorlandet, one of the most impressive ships in the 37-strong fleet.
This opportunity to treat key clients from across Shetland's wealth of industries including, agriculture, energy, the third sector, engineering, and aptly, boat building, to a night of celebrating all that Shetland has to offer, was second to none.
The Sorlandet itself boasts a remarkable history. The vessel was the first Norwegian training ship to cross the Atlantic and is the oldest fully rigged ship in operation today. Not only did she participate in the inaugural international race for tall ships in 1956, but she was also a trailblazer – the first to offer sail training to women.
This year's route begins at Den Helder, in the Netherlands, and takes in a total of five stops, including Hartlepool in England and Fredrikstad in Norway, with Lerwick being the penultimate berth before the fleet arrives in Arendal, Norway. The 'race' is essentially a moving festival, with tall and small boats racing against each other to arrive in each port, at which point, four days of celebrations ensue.
Shetland's programme this year includes live shows from some of Scotland's best folk musicians, foodie delights such as 'A Taste of Shetland', 'The Flying Seagull Circus' and an array of cultural experiences, including learning about our Viking ancestors and blacksmithing demos.
Anderson Strathern Chair, Fraser Geddes, commented: "What an incredible few days it's been for Shetland and we have thoroughly enjoyed the celebrations. Being able to host our local clients aboard one of the stars of the show has made it extra special. We're delighted to have a home here and be part of this vibrant local community."