Anderson Strathern joins global network, eyes further international growth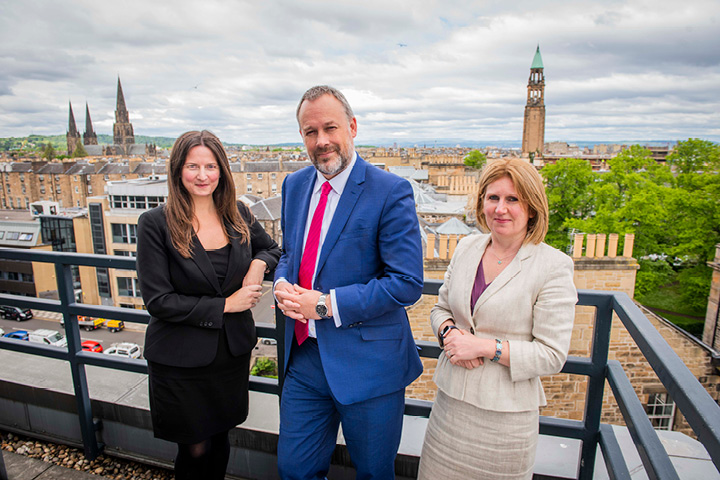 Edinburgh, Glasgow, 4th June 2019 – Anderson Strathern has been selected as the first Scottish legal firm by the Meritas global network that numbers over 180 firms from over 90 countries worldwide.
Billed by Meritas as the 'premier global alliance of independent law firms', the network has grown extensively since being set up in 1990 in the US with member firms having to offer high-quality, specialist legal services and 'uncompromising service standards'.
The strategic alliance with Meritas is part of the firm's growth strategy, which includes building relationships with both UK and international firms to share knowledge and develop business opportunities.
Bruce Farquhar, Chair of Anderson Strathern, said:
"Following the strict due diligence process which Meritas undertook, we are excited to be part of such a highly-rated strategic global network of international lawyers. We've already made a significant investment in our people and technology and joining Meritas increases our global reach while offering our clients an even larger network of law expertise. We will also be working with Meritas firms to give their clients access to the complexities of Scottish law with an international outlook."
Tanna Moore, President and CEO of Meritas, said:
"It's great to welcome such a well-established independent Scottish law firm to our global alliance. We recognized Scotland as a key market for our existing members and their clients and we were looking for a top ranking firm based in Scotland. Our newest member will help our network of lawyers navigate the legal social and political landscape in Scotland."
Anderson Strathern has grown its international reach in recent years and now has clients based in the US, South America, China, India and Europe, with client wins including German renewable energy group Vento Ludens and Thoni Industriebetriebe, a worldwide manufacturing and engineering group based in Austria.
The firm has also increased client activity with UK-based companies like fast-growing software group Altia-ABM who are in international expansion mode. Altia-ABM CEO Ian Watson commented:
"We work closely with our lawyers Anderson Strathern and have found them extremely helpful in identifying suitable advisers for us when entering international markets. The increase of their global reach through the Meritas organisation will be really helpful to us as we continue our international growth strategy."
As part of its international and business focus, Anderson Strathern launched a dedicated Brexit Hub in December 2018 and in March of this year the firm published a White Paper based on a poll of over 250 business leaders around their sentiment towards Brexit. The survey identified that the majority of Scottish-based companies are optimistic about opportunities in new and emerging markets. 65% of Scottish based businesses are looking towards markets such as China and Asia for expansion, while nearly half (48%) of companies polled see new opportunities in the domestic Scottish market, which represents the backbone of the Scottish economy.*
*Source: Anderson Strathern Scottish Business research White Paper – Taking the temperature of Scottish business pre-Brexit March 2019