Anderson Strathern appoints Willie Shannon in Shetland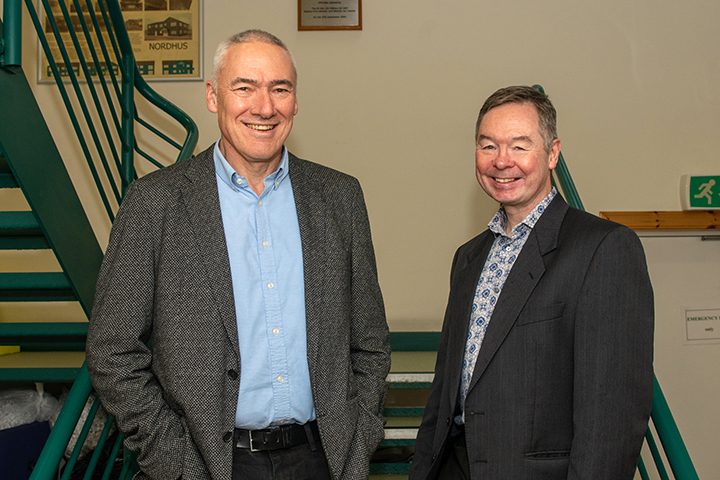 We've recently made a director hire at our Lerwick office in Shetland, with Willie Shannon joining the team.
A lawyer and public sector specialist, Williw was previously the principal at the North Atlantic Fisheries College (NAFC) Marine Centre, playing a key role in the merger with Shetland College and Train Shetland that completed in August.
His career has also included being assistant chief executive and head of economic development at Shetland Islands Council. He was also Shetland Islands Council's first coastal zone manager. He has also held the position of children's reporter in the Highland region.
Neil Risk, head of our Lerwick office, said:
"It's great to have Willie on board. His public authority work has been extensive and well charted through the years, indeed I worked with him myself at Shetland Islands Council more than two decades ago, and his expertise gives us another slant to what we can offer clients."
Murray McCall, our managing partner, said:
"Willie is a fantastic addition to our team, he brings years of top level local authority and education sector experience and know-how, and we fully expect to see him working not only with clients in Shetland and the region, but across Scotland in relation to our widespread public sector activity."
Willie's hire is the fourth by our Lerwick office – which works with private clients, families, landowners and SMEs – since the merger with Neil Risk Solicitors and Estate Agent in April, with Neil noting an uptick in residential property activity in 2021.
Neil commented:
"We are seeing a substantial increase in the number of individuals and families relocating, or enquiring about relocating, to Shetland from the rest of the United Kingdom. This has heated up the local property market considerably and that's reflected in our workload and the strengthening of the team."
Murray added:
"It was always our intention to grow the Lerwick office by looking at new areas and to extend the reach of the firm outside the central belt, and our significant investment in Shetland is a sign of that. Neil has a first-class team and we want to continue to grow and attract the best talent in both the immediate locality and the surrounding region."