Insights | Corporate Law
The power of brand exclusivity
15 March 2023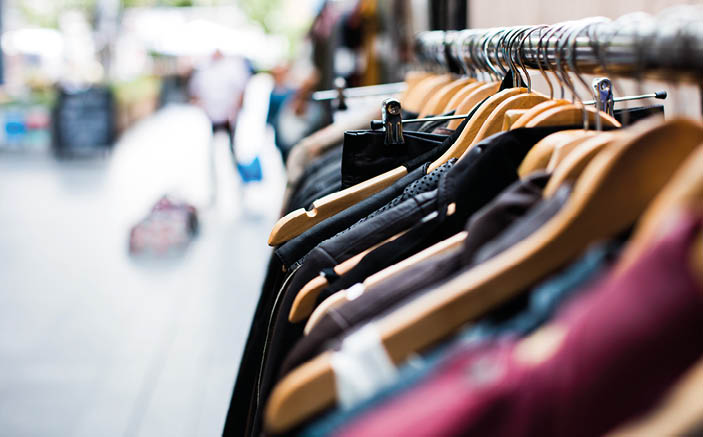 Much has been said in recent years about the various challenges facing the retail sector. From changing consumer habits driving competition online, to the Covid-19 pandemic forcing shops to close – it is well publicised that the established brick and mortar high street model is under pressure. The folding of Paperchase and subsequent purchase of its brand and associated intellectual property by Tesco is the latest example of a company's intangible assets being salvaged from a collapse while its other assets, such as its stores and warehouses, are left behind and its employees' jobs are put at risk. This is not a new trend but is something that has become increasingly common over the past few years– think Boohoo with Debenhams, ASOS with Topshop and Next with Made.com (although the latter did not have a physical high street presence).
While some tangible assets (e.g. remaining stock) might form part of these purchases, ultimately what is being acquired is the reputation and goodwill that has been created over time in the name, logo and other brand identifiers such as a product's look and feel (or get up). The brand is what connects customers to the product or service and its value lies in the fact that consumers are generally more willing to continually buy from brands which they know and trust, and to pay a premium for doing so. Building a successful brand from scratch can take substantial time, effort and ongoing investment, which makes purchases like these such an attractive option.
This value is communicated through the visual elements of the brand and protected through Intellectual Property Rights ("IPR") – most commonly by registered (and sometimes unregistered) trade marks, and to a lesser extent by copyright and design rights. Identifying and securing these types of IPR will therefore form a key part of any purchase, along with other intangible assets such as domain names, websites and customer databases.
How is brand value protected?
Protecting brand value therefore becomes paramount, and there are many examples demonstrating the lengths proprietors are willing to go to in order to prevent unauthorised trade mark infringement and/or brand dilution.
In the US, luxury fashion house Hermès has recently succeeded in suing a creator for selling digital artwork as non-fungible tokens ("NFTs") which parodied Hermès' iconic Birkin handbag and were named "MetaBirkins". The Birkin's name, label and design are registered trade marks, and it was found by a U.S District Court jury that Hermès' rights had been unlawfully infringed. The NFTs' creator unsuccessfully argued that his work was protected by free speech laws. Hermès' position however was that he was trying to profit from the allure of the Hermès brand, while simultaneously damaging the brand's image. In pursuing this action, Hermès has taken steps to preserve its ability to profit from the buoyant NFT industry itself – something which its competitors, including Gucci and Dolce & Gabbana, have already done.
Streetwear and luxury fashion – a perfect match?
At the same time as luxury fashion houses are taking more steps to prevent what they perceive as dilution of their brand value (even in the Metaverse), collaborations between luxury and streetwear brands are on the rise. While in the past, the use of logos, names or other identifiers of luxury brands on streetwear products would likely be considered as diluting their appeal, today, these collaborations are big business. Luxury retailers (e.g. Tiffany and Co) and streetwear heavyweights (e.g. Nike) can inflate the value of their respective IPR by joining forces to create unique logos and products showcasing their most distinctive brand identifiers.
A common feature of the success of both streetwear and luxury brands is exclusivity. By combining the attractive force of their IPR to create rare, scarce and highly desirable products, the streetwear and luxury collaborations command attention, while also allowing new customer bases to be explored. Luxury fashion houses have been able to tap into a younger market, while streetwear brands have started gaining notoriety in the fashion industry and are redefining traditional ideas about what constitutes luxury. Such collaborations highlight the importance of IPR in maintaining and increasing brand value.
Properly identified and suitably protected IPR is critical to preserving and growing the value of your brand, gaining new customers, and building loyalty. From choosing strategic partnerships, leveraging brand power, preventing unauthorised free-riding of your brand's reputation, taking legal advice is key to ensuring adequate protection of these valuable assets.
If you have questions on anything that's been covered above or if you need legal advice on intellectual assets, please get in touch with Douglas McLachlan or your usual Anderson Strathern contact.