Insights | Family Law
Self isolation, separation and school closures
27 March 2020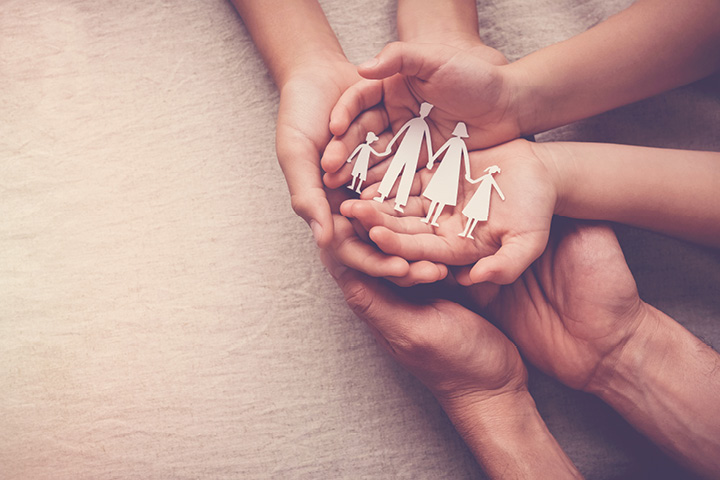 We are currently living in unprecedented times with the effects of the Covid-19 pandemic. With social distancing and the need to stay at home, we're all having to change our usual life patterns.
We've produced a guide to help you if you're having to self-isolate with a partner you are perhaps in the process of separating from, an ex-partner and/or children. For separated or divorced parents, there are also concerns about contact arrangements for children during the period of lockdown.
Isolation and separation
Large numbers of us are now working from home and with school closures in place. Families may find themselves having to isolate together, which can sometimes put pressure and strain on relationships. The first thing to consider is whether or not the extra strain on your relationship is perhaps causing a temporary situation or if you need some practical steps to be in place to help both parties manage through this period?
It has been reported that divorce applications in China have increased over recent weeks and in some parts restrictions have been placed on how many divorces can be granted each day. One explanation is that due to the lockdown, the number of applications have built up and would have been lodged in any event. Another explanation is that families are having to isolate and this understandably puts pressure on relationships.
If matters are particularly strained, think about a rota for the communal areas in your home and time spent together. Divorce and co-parenting can be a stressful time and a challenge under normal circumstances, but perhaps take some time to consider how each party feels. You may find that despite disagreeing on decisions in the past, you can find common ground and understanding in the current circumstances.
School closures
School's out early for summer! As announced last week, steps were taken to close all schools in Scotland from 20th March 2020, with the exception made for children of 'key workers'. Closure of the schools can have wide reaching consequences for many working parents, and can be even more of a challenge for separated parents.
You and your partner or spouse may not be in the same place when self-isolating with children. If you're the parent self-isolating with the children, you should ensure that indirect contact takes place with the other parent. Children may find the separation from the other parent upsetting. Although direct contact may not be available, agree times when telephone calls and FaceTime can take place to help maintain a sense of normality. However, it should be noted that through recent Government guidance, if parents do not live together then children under 18 may be go between parents' homes.
We understand that you may have questions about any contact arrangements you have in place during this time. Keeping what's actually best for your children at the forefront of your mind is crucial and focusing on what children need during this unsettled period to keep them happy and maintain a good relationship.
Remember to be kind
If you've found yourself isolating in your home with your partner, spouse and/or children, this can be a difficult new situation and experience for all parties involved, especially if you're in the middle of separating. If one or both of you are struggling or are sick, be kind and look after each other. This is a difficult situation and helping each to get through this time or get over any sickness will aid recovery.
The same also applies to children's wellbeing. While we have to adhere to social distancing, this may lead to more time being spent online. Some thought should be given to digital distancing and the number of media sources including social media channels reporting on Coronavirus. Check in with children to make sure they understand the situation and help with any worries they may have.
Do I need to seek proper legal advice from a specialist family law solicitor?
This really depends on your own individual circumstances and whether or not the situation with your relationships and access to children is temporary or if you need some legal help. Just because offices might not be open and you may not be able to leave the house doesn't mean you can't have access to a solicitor.
Finding the right solicitor from the beginning is key. You and your solicitor will be working closely together throughout a difficult time in your life. Solicitors working from home will still be able to answer emails and make calls, so if you have a query or need advice do not hesitate to pick up the phone or send an email.
We are living in unprecedented times and there is much uncertainty at the moment. Seeking help from a professional to talk through your thoughts and emotions can be extremely helpful and there is no shame in that.
We're happy to have an initial pro-bono call to assess your situation and see if you need further help. Our family law specialists can help with all aspects of family life, whatever stage you're at. We'll help make the process as easy and amicable as possible for you.
You can subscribe to our Family Law and Private Client updates here.
Read our Life Admin article here for information on wills, powers of attorney and managing your finances. You may also be interested in: