Events | Education
Independent Schools Conference
Date: 28th September 2021
Time: 9:30 am - 12:00 pm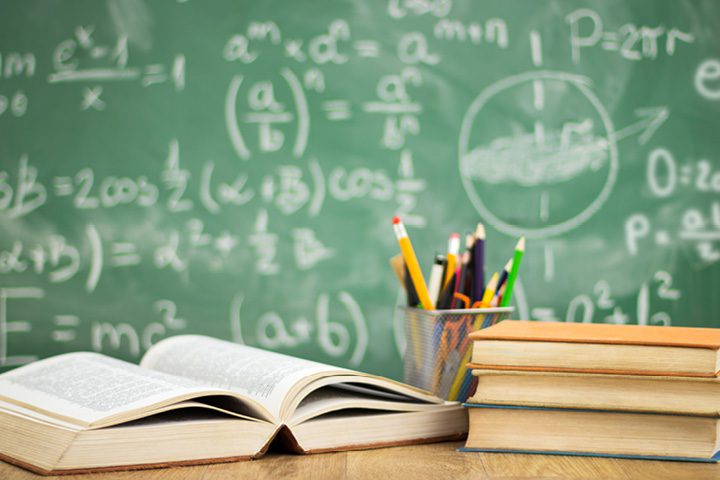 The first in our bi-annual Independent Schools Conference series took place on Tuesday 28th September. We focused on the key issues facing Principals, Heads, Bursars, Senior Managers and Governors in the independent schools sector, including:
Employment and HR
Contracts
Governance and charity trustee requirements
Additional Support Needs and the Equality Act
Attendees heard from our panel of experts from our Education Team and had the chance to ask questions in the Q&A session. At this conference, hosted by Barry Nichol, attendees heard from the following speakers:
Meet our speakers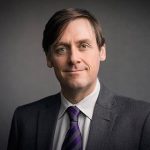 Barry Nichol | Employment Law Specialist
Barry advises employers in the public and private sector in relation to the whole spectrum of employment and equality law. He has particular experience in the education and charity sector and works closely with a number of independent schools and universities. Barry regularly runs bespoke practical training on equality and employment law issues and has practical experience of charity governance having served as a charitable trustee of arts charities for over 10 years.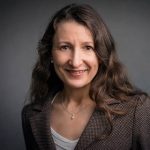 Victoria Simpson | Charity Law Specialist
Victoria advises on all aspects of charity law and charity tax law and is an accredited specialist in charity law as well as a private client practitioner. She is also tax and investment qualified. She is co-author of "A Practical Guide to Scottish Charity Law". She sits on the ICAS Charities Panel and the Law Society of Scotland Charities Committee. Victoria has been a charity trustee of a large Scottish charity for over 14 years and was recently appointed to the board of the Andrew Carnegie Dunfermline Trust and Hero Fund, so has first-hand experience of the issues affecting the charity sector. She advises a number of independent schools, colleges and universities.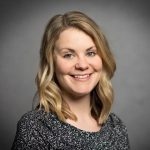 Mandy Armstrong | Senior Associate
Mandy is based in the Employment & Pensions Unit, where she advises both employers and employees on all aspects of employment law and, in particular, discrimination and equality issues. She works closely with education sector clients, including a number of colleges, universities and independent schools and is frequently involved in representing clients' interests in the Employment Tribunal. She also has experience dealing with proceedings before the Additional Supports Needs Tribunals, on behalf of local authority clients. Mandy leads our Employment Law Clinic, which offers a free initial consultation to new clients on any employment and HR issues. She also serves as a charitable trustee of an Edinburgh based arts charity.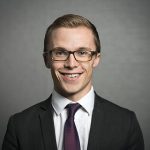 Scott Fyfe | Associate
Scott is an Associate in our corporate department, where he advises clients on all aspects of corporate law including corporate governance, mergers and acquisitions, joint ventures and intellectual property. He is also an expert on contract law and regularly assists the firm's educational clients with drafting, revising and negotiating their commercial contracts. Scott is frequently asked to present to clients on contract law matters, and the implications of Brexit and the coronavirus pandemic. Scott is also a valued member of the firm's charities team.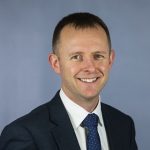 Andrew Brown | Employment Law Partner
Andrew is accredited as a Specialist in Employment Law by the Law Society of Scotland and recommended in the Chambers and Legal 500 legal directories. He tutors in Employment Law at post graduate level at the University of Edinburgh. Andrew regularly advises independent schools on employment law. He is frequently instructed in complex cases across the UK before they reach the Employment Tribunal and, thereafter, at the Employment Tribunal and Employment Appeal Tribunal. Although principally an employment lawyer, he has experience in advising on a wide range of issues, including Health and Safety and Freedom of Information/Data Protection. He leads our new and successful HR Plus service, providing our HR consultants on-site to clients.
Education Law queries
We're here to help the independent schools sector with the bespoke issues it has to deal with and our many years of experience acting for a wide range of independent schools means we are ideally placed to do that. Our experience in this sector and our range of specialists lawyers across all legal areas from employment to corporate and charities to dispute resolution has seen our Education Team consistently ranked in Band 1 in the Chambers & Partners Legal Directory. Contact our Education Team today to see how we can help you and your school.