Insights | Employment
Coronavirus insight for employers
7 April 2020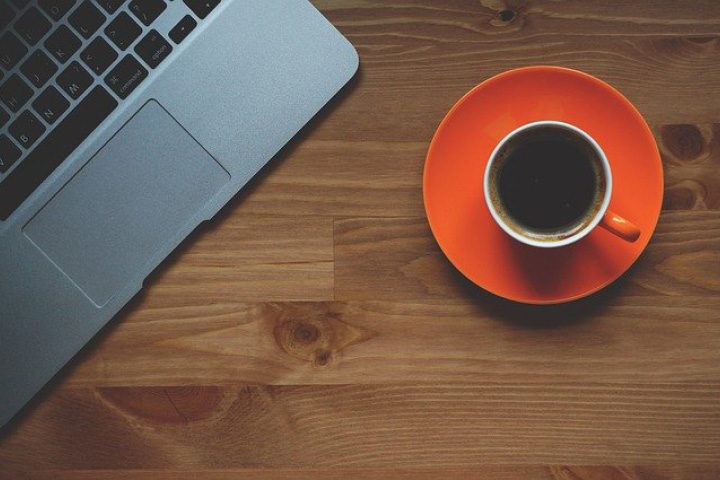 This insight explores some of the key issues employers may ask in light of the Coronavirus pandemic. It discusses in general terms what employers are required to do by law, and sets out a number of further steps which businesses and employers may wish to consider as a matter of good practice.
Duty to protect employees
During a pandemic or crisis, a business must keep itself and employees informed about related health risks. Organisations should therefore ensure that their senior management have a policy or process in place to review the situation regularly and update their staff accordingly.
Employers also have a legal obligation to ensure the safety, health and welfare of their employees. Therefore, as part of the contingency planning referred to above, employers must carry out a risk assessment to identify any specific risks of a coronavirus outbreak at work and take any necessary steps to minimise those risks. Examples of steps which organisations could take to minimise such risks include:
Following the Government guidance and rules including on whether an employer's workplace can remain open (see below)
Having a reporting system to keep staff up-to-date with government advice on the pandemic
Having reliable and effective systems for communication with employees – i.e. ensuring contact data is reviewed and updated regularly (at least on an annual basis) and having some form of emergency communication system in place
Taking steps to ensure good hygiene in the workplace (should the workplace remain open) – i.e. encouraging staff to wash their hands with soap and promoting related government and NHS guidance, providing staff with alcohol-based hand sanitiser and antibacterial wipes for use within the office, increasing the cleaning of hard surfaces in the workplace, particularly phones, desks, keyboards and door handles etc
Taking steps to incorporate social distancing guidance into working practices and use of personal protective equipment
Introducing lateral flow testing for staff going into the workplace to detect any hidden cases of the virus
Organisations may need to consider what to do if employees have recently returned from high-risk areas (see the government guidance) on business, on holiday or in a private capacity.
What premises must close?
The Scottish Government and UK Government have both released their own guidance advising what business premises must remain closed, and what restrictions apply to those that remain open. Employers should be aware that there may be differences in the measures applicable to Scotland and the rest of the UK.
Financial support for employers
The Government introduced the Coronavirus Job Retention Scheme in March 2020. The Scheme runs until September 2021 and covers the cost of wages backdated to 1 March 2020 for all eligible UK employers.
For further information about the Job Retention Scheme and Furlough leave, see our insight here.
Employees' statutory and contractual rights
Being mindful of their employees' statutory and contractual rights, employers may need to review any relevant policies (i.e. sickness, absence or homeworking policies) in the specific context of a pandemic. For example, while a company sickness policy may usually require an employee to return to work as soon as they are feeling well enough to do so, a person suffering from Coronavirus (or similar) should not return to work until they are medically advised that they are safe to do so. Similar considerations may arise where the absent employee is part of a wider household that is self-isolating due to one member of the household having symptoms.
Similar considerations arise for employers in terms of sick pay in the context of a health pandemic. This is a complex matter for employers and contingency planning, particularly to agree policies in advance of any outbreak within the workplace, will assist greatly. Employers should always have regard to the specific terms of the contract of employment in each instance.
The government has brought in new legislation to ensure that in certain circumstances where an employee or worker self-isolates, they should receive any Statutory Sick Pay due to them (for more details, see our FAQs linked below). If the employer offers contractual sick pay, it is good practice to pay this too. The employer may also need to be flexible if their absence or sickness policies require evidence (e.g. a sick note) from the employee or worker – for example, an employee who has been told to self-isolate for 14 days may not be able to visit a GP but may be able to provide an NHS 111 isolation note. Where an employee is not sick but the employer tells them not to come to work (i.e. because they have just returned from a high-risk area), the employee should be paid.
Businesses with fewer than 250 employees may be able to recoup two weeks' worth of coronavirus related statutory sick pay. The cost of providing 14 days of Statutory Sick Pay per employee will be refunded by the government. The Job Retention Scheme may also be applicable.
Dealing with absenteeism and sickness
During a pandemic, employers may face a conflict between protecting employees from becoming ill and continuing to operate the business. Employee safety must be held as a priority by the employer at all times. That does not mean that it is the only consideration of course, but it must be at the forefront of an employer's mind. Employee safety must be monitored on an ongoing basis during any pandemic, rather than being a one-off assessment. Any subsequent changes to workplace policies should be communicated timeously to affected employees.
Generally, where the workplace and the nature of the role allows for remote working, this may help to avoid some of the difficult issues that can arise in terms of quarantine, self-isolation and sick pay (discussed in more detail in our FAQs linked below).
In the specific context of a pandemic or outbreak, contingency plans should be updated to cover situations where employees are required to self-isolate, quarantine or are instructed by authorities to remain at home.
Homeworking
The government have advised employers to encourage their employees to work at home, wherever possible. This may be a new experience for many employers and employees requiring a range of practical issues needing to be addressed including:
Updating contracts of employment to fit with homeworking
Taking steps to ensure information is kept confidential and compliant with data protection legislation
Reviewing health and safety risks
Providing special equipment so that the work can be carried out efficiently and safely remotely
Considering whether any special planning or insurance arrangements are required
Identifying the tax implications of homeworking (particularly if employees are working remotely from abroad)
Ensuring there is appropriate reporting and work management.
It is important to consider the provisions of homeworking policies to try to mitigate the risks associated from these issues.
Volunteering
Some employees may request unpaid leave to assist with efforts to tackle the current crisis. The NHS Volunteer Responders scheme has been established to support the NHS during the coronavirus outbreak. The Scottish Government has announced a Scotland specific volunteer scheme called 'Scotland Cares' through which volunteers can assist the NHS and other key organisations during the pandemic.
The Coronavirus Act 2020 has made provision for those taking emergency volunteer leave to be protected from detriment and dismissal. It also gives them a right to take unpaid leave provided they give the employer three working days' notice and produce the relevant certificate.
Despite the leave being unpaid, the employee will be entitled to the benefit of all of the terms and conditions of employment (except remuneration) that would have applied if the employee had not been absent and they will be entitled to return from leave to the job in which they were employed before the absence on no less favourable terms and conditions.
Schools and childcare
Closing schools has wide reaching consequences for many working parents. In the current circumstances, alternative childcare may be difficult to organise. On that basis, what can employers ask of their employees in this situation?
Scottish schools have now re-opened for all primary school children full time and there is a combination of in school learning and remote learning in place for secondary school children.
Employees are entitled to time off work to help someone who depends on them in an unexpected event or emergency. This would apply to situations related to coronavirus including if they have children they need to look after or arrange childcare for because their school has closed or to help their child or another dependent if they're sick, or need to go into isolation or hospital.
There's no statutory right to pay for this time off, but some employers might offer pay depending on the employee's contract or that workplace's policies.
For information about child contact and other family law related issues that arise out of the coronavirus crisis, please contact our specialist family law team now here.
Pensions
The Pensions Regulator has issued guidance on how the current situation impacts on workplace pension schemes recommending that trustees, employers and scheme administrators should direct their attention to identifying the key risks to scheme members. Although the Pensions Regulator recognises the potential funding strains that employers may face, it stresses that employers should continue to contribute to their pension schemes.
Employers cannot encourage their workers to opt out or leave their workplace pension scheme and would face severe penalties from the Pensions Regulator if they did so. However, scheme members may decide to cease contributing and may leave their workplace pension scheme at any time after they have joined. The procedures for this will depend on the rules of the scheme concerned, but any individual looking to leave their scheme would have to give clear notice of their intention to their employer and giving them sufficient time to amend their payroll records accordingly. Anyone who decides to leave their workplace pension scheme has the right to re-join if they later change their mind, but if they have done so more than once in the last 12 months their employer is not obliged to re-admit them.
The Job Retention Scheme will not cover an employer's minimum automatic enrolment contributions and national insurance contributions for furloughed employees. Employers will still have to pay these on behalf of them.
Business continuity planning
Organisations can take a number of steps to mitigate the potential impact of a pandemic on their business. For some, this type of contingency planning may be mandatory, with some insurers, government bodies and accreditation bodies requiring it.
Ultimately, each organisation is unique and organisations should therefore carry out an exercise in business continuity risk assessment – specific to their organisation – and implement an appropriate plan in response. Generally, the key practical risks for most organisations will fall into the following categories:
Risks to employees
Operational risks
Commercial risks and impact on supply chains
Insurance and Tax risks
ACAS has also produced a guide to assist employers in the context of Coronavirus – available here.
Further information
We have also answered some of our frequently asked questions in relation to Coronavirus. To download a copy, click here.