Insights | Family Law
Buying a house together – what unmarried couples need to know
22 July 2016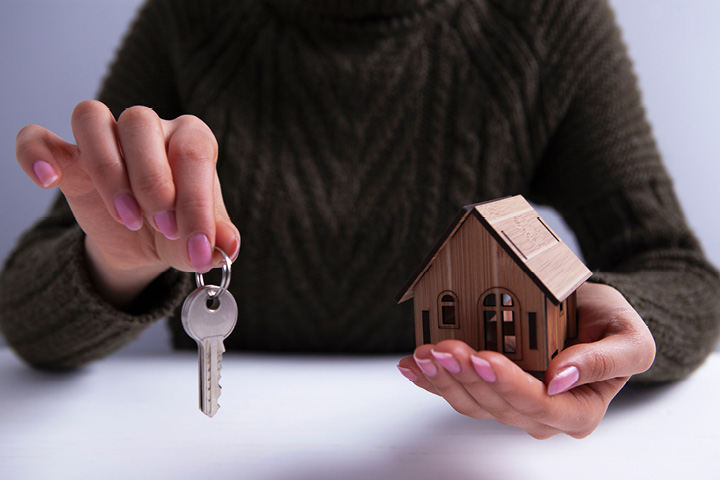 Although home is where the heart is, for many unmarried couples buying a house together, the conversation about where to buy, what they can afford and the colour to paint the living room wall is difficult enough. However, it is an absolute necessity to extend that conversation to cover what should happen to the house and the money you have each put into it (or not) if the relationship ends.
The question ought to be: do you need a pre-purchase agreement? Our experienced family team can advise on all aspects of a pre-purchase agreement and draw one up for you.
There are several points which must be considered:
Is the initial deposit or purchase price being gifted from a third party?
Some first time buyers will have help to pay a deposit on a property by parents. Where a mortgage application is being made, most lenders want to know about how the deposit will be funded. Where the deposit is a gift, it should be properly noted and conveyed in the mortgage application. A pre-purchase agreement setting out to whom the deposit or full purchase price is to be credited if the relationship comes to an end is important. You may also wish to reflect the title to the property to reflect the unequal contribution.
Does the deposit money need to be paid back to a third party at any stage?
If the answer to this is yes, how much needs to be repaid and when and who will pay it should be covered in an agreement. In the unfortunate event of the relationship coming to an end, uncertainty about the nature of the loan, especially where it is not properly documented, can cause problems. You need a pre-purchase agreement which covers the repayment of the loan. A second security (secured mortgage) against the property may be an option, but you will need consent of your main mortgage company to this arrangement.
What happens if one person is contributing more to the purchase price or deposit?
This can lead to all sorts of issues if it later comes to selling a house where a couple have split up. One option is to reflect the title (ownership) of the property as per the original purchase contribution. If there is lending, the lender will also need to consent to this as their lending will be offered on a joint and several liable basis, i.e. they can come after either or both of you if you default on the mortgage. This would also not assist a scenario where only one pays the mortgage or covers significant costs of renovating the property. The other option is to enter into a pre-purchase or pre-cohabitation agreement which can cover a variety of scenarios.
What is the difference between a pre-purchase and pre-cohabitation agreement?
A pre-purchase and pre-cohabitation agreement are largely referred to as one in the same, but a pre-cohabitation agreement would also include reference to discharging any rights you and your cohabitant may make against one another in the future under fairly unclear legislation which came into effect in 2006 (sections 28 and 29 of the Family Law (Scotland) Act 2006). Depending on your circumstances, it may, and often is, appropriate to opt-out of those rights and instead contract on what you want to happen with a pre-purchase agreement.
Where couples are planning on living together "equally", a pre-cohabitation agreement may not seem necessary, but issues such as when a house will be sold and who will get to buy out who if the relationship ends are incredibly important. It is very easy for one former cohabitant to hold the other to ransom over the sale or transfer of a property where the relationship ends on bad terms and one wishes to unfairly castigate the other. Because of the wide range of scenarios and the discretionary nature of the rights of cohabitants in Scotland, specific advice is recommended. Trust between a couple buying a property to live together is, of course, crucial, but don't leave matters to the unexpected.
Do I need a pre-purchase agreement?
To help you decide on whether you need a pre-purchase agreement or not, we have created some example scenarios which can be read here.