Insights | Brexit
Brexit Business Checklist
11 November 2020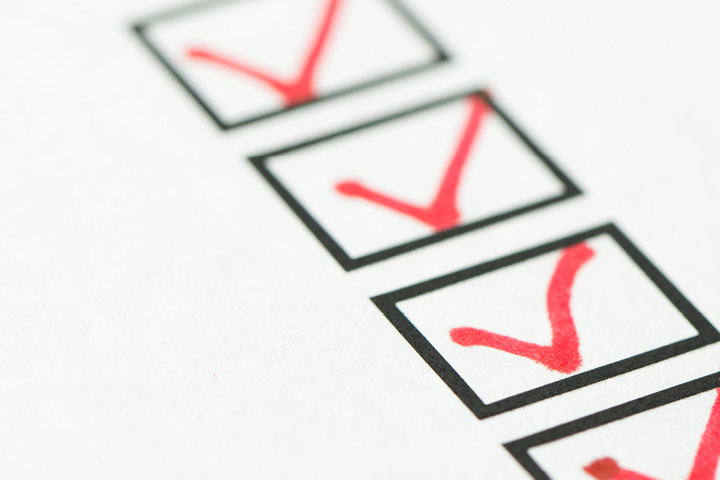 With the continuing uncertainty around the outcome of UK / EU future trade negotiations, we have updated our Brexit checklist for you to identify the aspects of your business which may be affected by the Brexit transition period expiring on 31 December 2020. We've summarised the main points below and will continue to update this article as new information emerges:
People
Do you currently employ EU nationals or likely to seek to recruit EU nationals in the next couple of years?
Have you told existing EU, EEA and Swiss citizens in your staff about the 30 June 2021 deadline for applying to the EU Settlement Scheme?
Have you registered as a licensed immigration sponsor?
Do you or your staff regularly travel to the EU on business?
Have you checked the visa, work permit and activity specific requirements of the EU country you intend travelling to on business?
Have you checked passports will have at least 6 months left and be under 10 years old?
Have you arranged suitable travel insurance, including health cover?
Does your mobile phone / laptop contract cover data roaming charges?
Place
Do you operate in (as opposed to export to) other EU countries?
Do you have business premises in the EU?
Data
Do you transfer personal data to or from the EU?
Do you have a .eu domain name?
If you provide online services to EEA countries, do you fall within the scope of the eCommerce Directive? If so, are you compliant with the requirements of each country you operate in?
If a UK based digital service provider to the EU or EEA, have you appointed a representative in one of the EU member states where you offer services?
Supply Chain
Do you import or otherwise rely upon materials, components or consumables (including packaging and labelling) sourced from other EU countries?
Have you made contingency arrangements (e.g. creating a buffer stock)?
Trading: Customs etc
Have you traded outside the EU before?
Have you and your staff been trained on trading internationally?
Who will attend to your customs declarations and information compliance?
Are you aware of the commodity code of each of the types of goods you trade in and the corresponding duties payable for import into the UK under the UK Global Tariff Schedule, or the destination country / block tariff schedule for exports?
Are you aware of any applicable trade preferences or negotiated trade agreement terms?
Are you aware of the customs declaration requirements for any "controlled" goods you deal with?
Have you applied for an export license for controlled and dual-use items?
Are your non-controlled goods eligible for deferred import declarations?
Have you decided how you will account for import VAT?
Are you an Authorised Economic Operator?
Trading: Ability to trade
Do you deal with goods or materials (e.g. plants, timber, GM food or animal products) the movement of which from outside into the EU is subject to restriction?
Do you need to register for the UK's Import of Products, Animals, Foods and Feed System or register for the Export Health Certificate online system?
 Are you aware of the new processes for import and export of plants and plant products, in addition to the need for phytosanitary certificates?
If importing or exporting timber, can you meet the due diligence rules on source and legality of the timber?
Are you aware of the need for prior regulatory approvals from despatch, receipt and transit regulators under the EU Waste Shipment Regulations?
Will you be able to comply with UK REACH and EU REACH rules if selling chemicals in the UK and the EU after 1 January 2021?
Will you need to register chemical to be sold on the UK market with the Health & Safety Executive?
If trading drug precursor chemicals, will you need an import or export licence?
Have you reviewed the packaging and labelling requirements for your products post-Brexit?
Do you understand what rules of origin apply to your exports?
Do you need to appoint a new authorised representative for EU / UK establishment purposes?
Intellectual Property / Brand protection
Do you rely on EU-registered trademarks and designs in the UK?
Have you considered whether you may need to submit additional trademark or design filings in the EEA to secure protection?
Have you reviewed the territorial scope of your IP Licences and future assignations of rights?
Regulatory framework
Are the regulatory regimes which govern your business derived from EU law?
Are you regulated by an EU regulator?
Does your product need new third party approval from 1 January 2021?
Finance
Do your existing financing arrangements impose any conditions which could be impacted, directly or indirectly by Brexit?
Have you reviewed your financial model and cash flow with Brexit (and associated contingency planning) in mind – do you need additional funding?
Contracts
Have you considered how Brexit may impact on your or your suppliers' ability to timeously meet contractual obligations?
Have you reviewed both your supply chain and customer contracts for Brexit issues?
Are you clear about what will be a Brexit risk?
Are you and your suppliers / distributors clear on your respective legal duties?
Disputes
Are you engaged in any form of contractual or regulatory dispute with a European dimension?
Do you understand the UK's new trade remedies system for complaints regarding unfair imports?
Northern Ireland
Have you familiarised yourself with the implications for your business of the Northern Ireland Protocol in respect of the movement of goods from, to or through Northern Ireland?
If you would like to speak to one of our Brexit experts about your business plans please call Neil Amner our Brexit Lead on 0141 242 7984 or fill in our enquiry form.
You may find the following articles and updates useful: