Anderson Strathern wins top prizes at The Herald Law Awards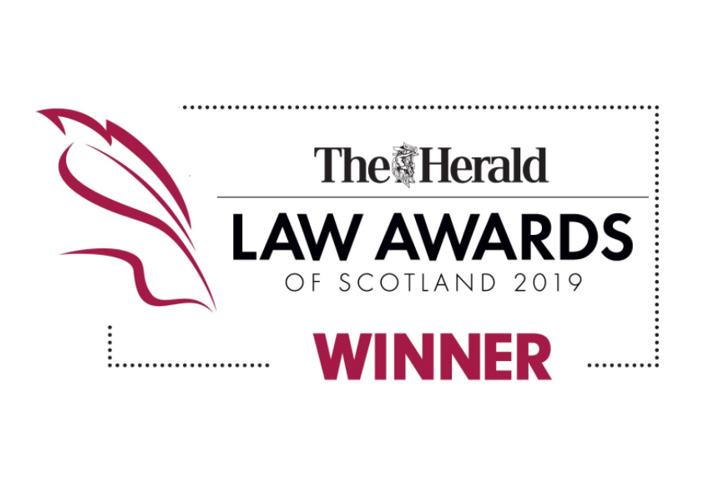 Anderson Strathern has won both Firm of the Year – Scottish Independents and Employment Team of the Year at The Herald Law Awards of Scotland 2019. The firm impressed the judges with both its attention to financial management and its commitment to staff wellbeing.
Murray McCall, Managing Partner at the firm said:
"We're delighted to have won across two categories at The Herald Law Awards of Scotland last night. Both awards are a true accolade for the dedication and hard work of our people.  Our continued investment in our people is reflected in excellent client service and, alongside our offering as a full service independent law firm, this really sets us apart from our competitors.

"There was well-deserved recognition for our employment law team, who are one of the most experienced teams in the country. Employment Team of the Year reflects our great client feedback and the team's innovative approach to employment law, including our HR Plus service, which puts our expertise at the heart of organisations, providing ready access to legally qualified staff when they need it."
Anderson Strathern is a medium sized firm focused on the Scottish market with UK and international business and outshines many of its larger competitors when it comes to client service and thought leadership. The firm launched a Scottish Business White Paper earlier this year taking the temperature of Scottish business leaders, pre-Brexit, which has helped it stay focused on Scottish business needs during uncertain times for business.
The firm has also been included in the Times Best Law Firms 2020, which includes the law industry's own view of competitors' expertise based on business, public and private client law.