Anderson Strathern the first law firm globally to sign up for The World's Big Sleep Out in conjunction with Meritas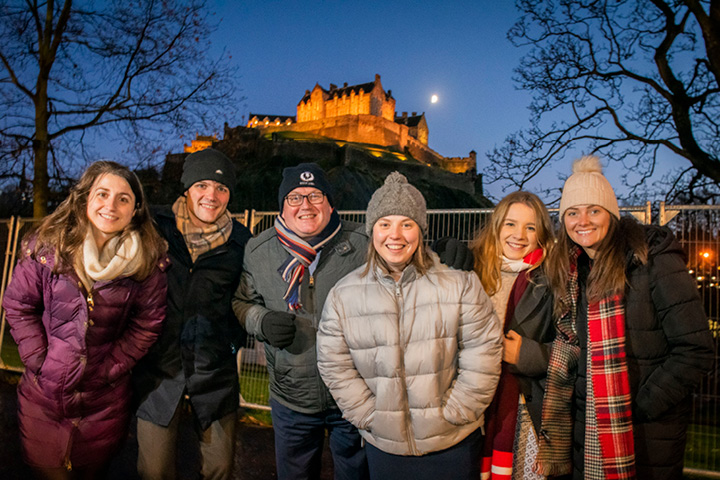 Anderson Strathern has marked a global first by becoming the first law firm to sign up for The World's Big Sleep Out, launched in Edinburgh and across scores of international cities last month.  Anderson Strathern has committed to The World's Big Sleep Out in conjunction with Meritas, the global network of independent law firms it joined earlier this year.  The firm was integral to the tie up between the two organisations to encourage law firms across the globe to sign up for the sleep out.
The brain child of Scottish social enterprise Social Bite, in partnership with the organisations including Unicef and Virgin, The World's Big Sleep takes place on 7th December in 50 cities including New York, London, Mumbai, Hong Kong, Brisbane and Edinburgh with around 50,000 people sleeping out with a view to raising around $50 million.  The global event will feature celebrities including actors Will Smith and Dame Helen Mirren and the resulting funds will help an estimated 1 million homeless and displaced people.
Anderson Strathern began advising Social Bite on a pro bono basis in 2014, helping the social enterprise secure its second cafe.  The firm took part in the inaugural Sleep Out on Charlotte Square in Edinburgh in December 2016, going on to help Social Bite co-founder Josh Littlejohn and his team navigate the planning process to build the Social Bite Village on vacant land at Granton on the outskirts of the city – the Social Bite Village was launched in 2018.
Bruce Farquhar, Chair, Anderson Strathern said:
"As a firm, we're proud to have supported Social Bite from its inception, around the launch of Social Bite Village in Granton and through to this year's The World's Big Sleep Out which promises to be bigger and better than ever.  We're also pleased to doing so this year alongside Meritas, who are spreading the word about the event across its global network."
Josh Littlejohn, Co-Founder, Social Bite said:
"Anderson Strathern have been incredible supporters since we started out as a small café in Edinburgh. We are delighted to be welcoming Meritas members across the globe into the World's Big Sleep Out."

"Our members have indicated that socially responsible activities are an important part of their Meritas experience," said Tanna Moore, CEO of Meritas, which in 2017 instituted a program that allows members, in the context of Meritas, to give back to various organisations, called Meritas Gives Back.

"This year is a milestone because it is the first time a legal network has been involved with this charity, and also the first-time Meritas members are simultaneously participating in a give-back event in multiple locations. This opportunity truly signifies how our members are active in their local communities, yet connected as a global network of like-minded people."
Find out more about our CSR activities here.