Insights | Charities & Third Sector
Trustees and personal liability – health and safety for charities
13 June 2022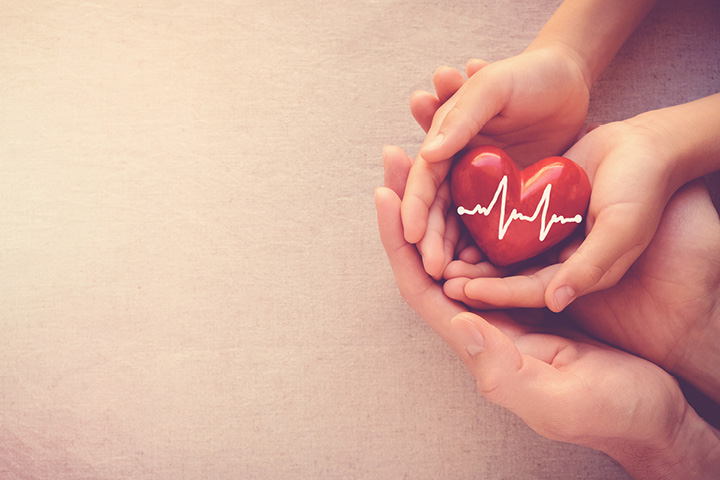 It is important to be aware that as a trustee of a Scottish charity, you can face personal liability for health and safety breaches. Did you know that with personal liability comes the potential for significant fines or even imprisonment? This article highlights the importance of familiarising yourself with your duties as trustee and the interrelation of your duties with health and safety law.
Am I a 'trustee'?
A charity is an organisation on the Scottish Charity Register – that is clear. However, there can be slightly more ambiguity around the term 'trustee' as charity trustees may operate under different titles such as Director, Board Member or Committee Member. The defining factor is that a charity trustee is anyone who controls and manages a charity.
Key legislation
The Charities and Trustee Investment (Scotland) Act 2005 is the main law regulating charities and their trustees. You will find the general trustee duties under section 66; one of which provides that trustees must act with care and diligence. OSCR's Guide for Charity Trustees[1] defines this duty to mean that you must make sure that the charity does not break any laws and they expressly give health and safety law as one of the examples.
So what is 'health and safety law'? The Health and Safety at Work etc Act 1974 (HSWA) protects employees and others who may be affected by work activities. If your charity has at least one employee, you will have duties under health and safety law.[2] It is the responsibility of the charity (and therefore its trustees) to keep everyone healthy and safe.[3]
Employee versus volunteer – is there a difference?
Further to employees, an important factor for charities will be to consider the status of 'volunteer'. The HWSA goes further than just protecting employees – others, such as volunteers, affected by work activities are also protected. This is of particular importance within the third sector, where many charities rely on volunteers to deliver their charitable aims. While many volunteers will be engaged in low-risk activities, accidents inevitably do happen and there have been reported cases of fatalities engaged in higher-risk activities.[4]
It is also worth flagging that where a charity has no employees and any volunteers do not fall within the 'affected by work activities' category, trustees may mistakenly believe that health and safety law doesn't apply. Even in this situation, trustees should be aware that they still owe a common law duty of care to their volunteers. Where this duty of care is breached and, for example, a volunteer is injured as a result of a trustee's negligence, that trustee may again find themselves personally liable (in this case for a civil damages claim).[5] The key message here is that health and safety should always be a consideration.
Personal liability
Whether your charity is incorporated or not, section 37 of the HWSA still applies. If the charity commits an offence under the HWSA by e.g. failing to provide safe working equipment to its employees and/or volunteers, you could be personally liable as well as the organisation. In particular, where a charity commits a health and safety offence, and the offence was committed with the consent or connivance of, or was attributable to any neglect on the part of, any trustee then that person is potentially personally liable.[6]
A look at cases over the last decade or so demonstrates that charity trustees may find themselves personally liable for a fine or imprisonment. In 2010, Mental Health Matters was fined £30,000 when a new member of staff was tragically killed by a dangerous service user (today that fine would probably now be somewhat in excess of £100,000). The SSPCA and The Hull Trinity House have also featured in the headlines having received fines for health and safety breaches.[7]
Our three top tips
Familiarise yourself with your trustee duties (section 66 of the Charities and Trustee Investment (Scotland) Act 2005) and establish the extent to which the HWSA applies to your operation.
Carry out risk assessments to identify significant risks to your employees and volunteers and implement effective control measures.[8]
Remember to treat volunteers the same as employees for health and safety purposes.
If you are a charity trustee and would like further advice on the interrelation between your trustee duties and health and safety law, please contact Victoria Simpson or Laura McCabe.
Footnotes
[2] Voluntary work – Protecting volunteers in charity shops and fundraising – HSE
[3]  Voluntary work: Guidance for employers – Overview – HSE
[4] Voluntary work – Protecting volunteers in charity shops and fundraising – HSE
[5] Voluntary work – Health and safety law: Your duties to protect volunteers – HSE
[6] trustee-liability-guide.pdf (ncvo.org.uk)
[7] Charities, Trustees and the Health and Safety Status of Volunteers (gullands.com)
[8] Voluntary work – Include volunteers in your risk assessment – HSE  – This booklet contains a template risk assessment you can use and adapt to suit your needs.