Insights | Commercial Property
Retail expansion strategy – an interview with Sunnamusk
16 March 2022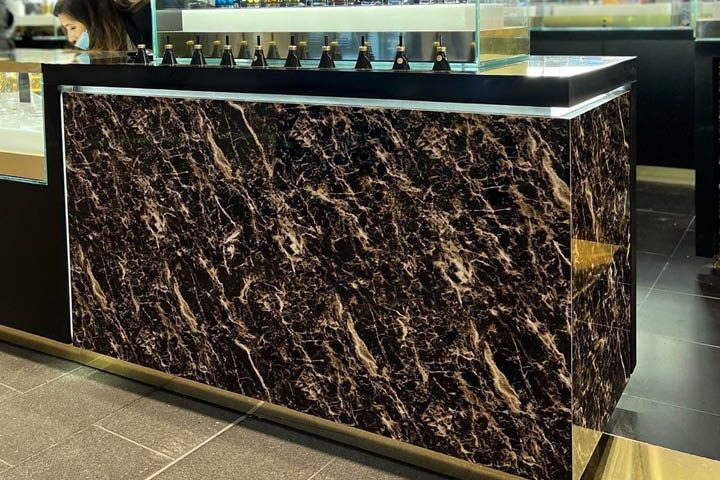 In the throes of a pandemic – the biggest hit to retailers in history – how do you go about embarking on a successful expansion strategy? We spoke to Kazi Abid, Managing Director of Sunnamusk, a luxury fragrance house and retailer.
Who is Sunnamusk?
Sunnamusk are a specialist fragrance house based in London. Working with a team of highly skilled perfumers, Sunnamusk produce an exclusive range of pure fine oils, Eau de Parfum and home fragrances. The company was established in 2015 with a vision to bring tailored luxury fragrances to market. Their first store was opened in London in 2010 at the Whitechapel Market with a further 15 stores following by 2021. They were one of the first retailers to take a Kiosk space in the new St James Quarter in Edinburgh, launching their brand into Scotland.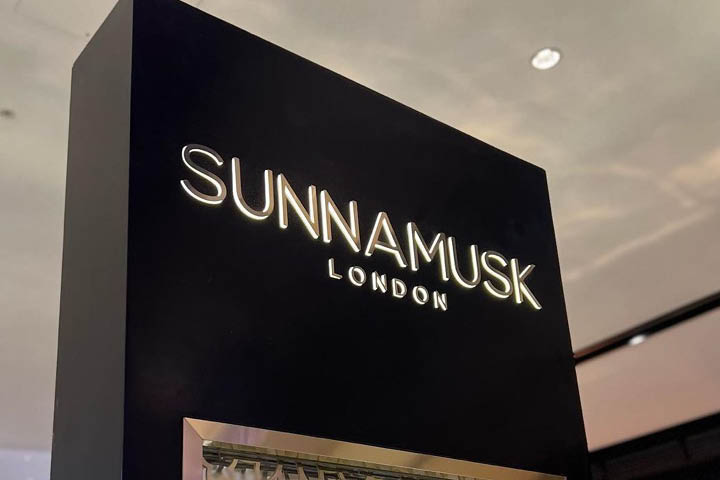 What was your experience when trading during the pandemic?
Clearly retail was hit very hard during the pandemic, particularly in 2020. However we have used this time to build and strengthen our online presence and scale our e-commerce side. This included upgrading our website, working with social media influencers and running paid advertising campaigns in order to drive traffic to our website. This hard work paid off and we had record online sales as we went from 35% online growth in 2019-2020 to 93% for 2020-2021. The challenge now is to build on that and push the business to continue to build on this growth through new retail opportunities.
Apart from the pandemic, has your business faced any other challenges which has affected your business? If so, how have you (or how do you plan to) overcome these?
We started from humble beginnings and have always thrived when faced with challenges to overcome. In the early days we were running a one-man market stall in the rain. As we grew and hired more employees, there were challenges in this scaling up and getting to grips with issues such as employment law and other obligations. Our resilience during those early years helped us to really see lockdown as a learning challenge rather than an obstacle. Brexit has also meant supply chain issues which causes delay in delivering our products to market but we are working on finding solutions here.
What future challenges do you foresee for Sunnamusk?
As we continue to grow across the UK, and recruit more employees, we anticipate there will be further challenges to operating at scale. Logistics are a current issue for many businesses and we are no different, especially as we expand further geographically from our base in London.  Our preferred locations have always been upmarket high street retail units and high end shopping centres but we have recently seen a number of "copy-cat" businesses which are popping up – this means that we are finding it more challenging negotiating more favourable terms. We think that the high street will always remain but the shopper experience will change; shops will hold less stock but with great opportunity for customers to touch, feel and in our case smell the products in more innovative ways. Currently, we are trialling an experience which allows our customers to build their own fragrances by choosing the base, middle and top notes – we have had a great reception to this and will be looking to roll it out across our stores.
How has your experience been trading from St James Quarter in Edinburgh compared to your other locations?
I have to admit we have struggled a bit with the cold – although two months in we have settled in! Otherwise Edinburgh has been a great success. We surpassed our sales targets in month one and we are on track to grow considerably from a standing start. We are investing more in our marketing north of the border and are already considering potential sites in Glasgow for our next outlet.
What are the future plans for Sunnamusk?
With 15 stores in the UK and one in Germany, our vision is to take our brand global and we are now offering franchising opportunities worldwide. The pandemic has influenced us to be more risk-averse and allows us to share the risk-load with our franchisees, especially in those territories which are less familiar to us. It also helps our brand get out there as essentially we are still a family run business with no external capital or finance.
What advice do you have for any retailers wishing to expand to Scotland?
Retailing in Scotland is not dissimilar to the rest of the UK. The people are especially welcoming and we are enjoying the opportunities to tailor our marketing and promotions to local events and holidays such as Hogmanay, Burns Night and St Andrew's Day. We're really looking forward to our future in Scotland – hopefully with new stores on their way.