Podcasts | Corporate Law
Green energy key to fuelling Scotland's economic future
17 November 2020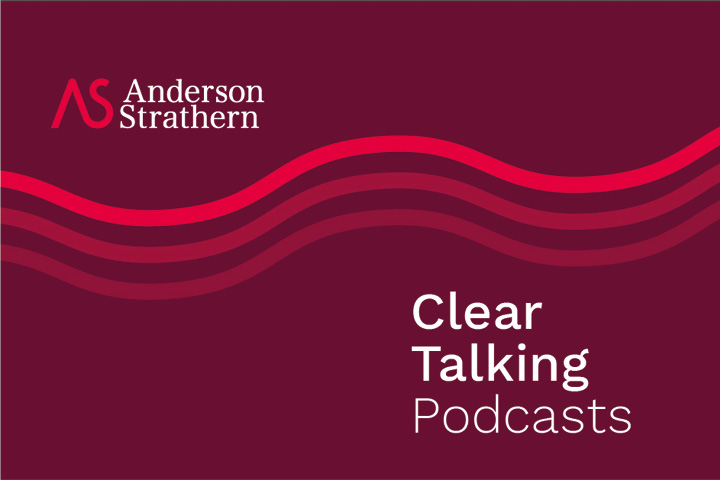 Our energy system is changing fast. At the beginning of 2020 the renewable energy sector in Scotland was riding a wave of optimism triggered by net-zero targets. The Coronavirus pandemic has changed things for us all but if Scotland is to deliver on its stated net-zero targets then the next decade will be critical. Intent needs to be turned into action.
Hear insights from our Partner and renewable energy expert, Martin Whiteford, as he discusses how the prospects for Scotland's green and economic futures are closely intertwined, with industry experts Thomas McMillan, Head of Energy at Savills, and Andrew Lyle, Founder and CEO of the Locogen Group, in the final instalment of series 1 of Anderson Strathern's Clear Talking podcasts.
Martin and his guests discuss the forces transforming energy in Scotland, the need for a clear roadmap as to how net-zero targets will be met and where the opportunities are for developers and investors. They discuss the most exciting innovations in the sector and the greatest obstacles to achieving a net-zero energy system.
We understand that all elements of sustainability are crucial to our overall personal and economic wellbeing. We're currently planning our next series of Clear Talking podcasts, where each episode will focus on a different form of sustainability.