Podcasts | Employment
Cultivating a creative community – in conversation with Creative Edinburgh
29 March 2021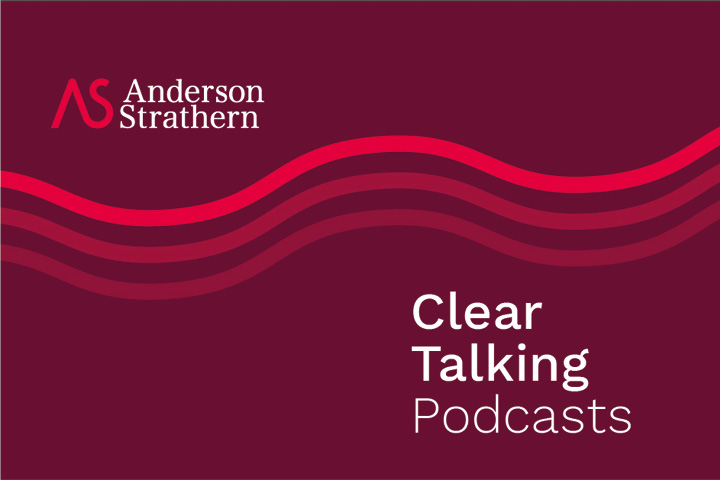 In the first episode of the second season of our podcast, Barry Nichol talks to Anna Gormezano Marks, Acting Executive Director and Kath Warren, Events Producer at Creative Edinburgh.
The past 12 months have brought many challenges to those working in the arts sectors, but it is no surprise to hear that our creative community proved itself to be one of the most innovative and resilient industries in Scotland.
The shift in the way that we interact with others opened unexpected doors, such as 'Safe Servers' – hatches that were installed in shop doorways, enabling multiple businesses to trade through lockdown in Edinburgh.
It's clear that creativity hasn't stalled – there are many more active problem solving projects across multiple industries that are helping to quantify the value of the creative industry in Scotland.
Creative Edinburgh exists to support freelancers and SMEs involved in the creative industries to build and develop sustainable businesses. In this Clear Talking podcast, Anna Gormezano Marks, Acting Executive Director and Kath Warren, Events Producer, talk to our Head of Arts & Theatre Group, Barry Nichol, about the many ways the organisation helps to break barriers down within the creative industries.
Through the pandemic, Creative Edinburgh has enabled communities and networks across all manner of creative industries, from designers to engineers, writers and musicians. Providing a platform to share stories and experiences is the first step toward effectively harnessing the diversity and talent that we have in Scotland. The serendipitous element of working online and across multiple sectors has resulted in many innovative collaborations and long-standing relationships to blossom.