Insights | Wills
Hello you, 2022 – time to get your life admin in order
5 January 2022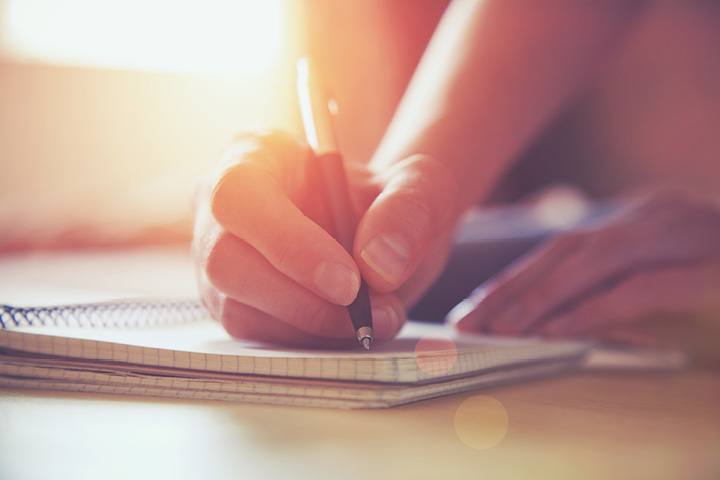 This has been a year like no other, with everyone still feeling the effects of the pandemic long after most expected. That being said, restrictions were lifted and 2021, for a short time at least, brought back international travel, hugging, the commute (for better or for worse!) and more in-person events. The past couple of years have prompted many of us to re-evaluate what matters to us, and being able to enjoy spending time with loved ones seems to be coming up top for most. It is anyone's guess whether normal life will soon resume but with that in mind, it might be worthwhile considering the following areas of life admin:
reviewing and updating your succession plans
whether or not putting a power of attorney in place is right for you
planning your finances for the year ahead
sorting out what you need to do before the end of the tax year
We can look at all of these things with you, help you set achievable goals and ultimately, help you get your life admin in order.
Do I need a will?
More than half of the UK population do not have a will, meaning that their estates risk 'falling into intestacy'. In Scotland that means any assets will be distributed according to a strict set of rules which have been in place since the 1960's.  These rules do not generally suit modern family structures, and can leave out important people such as cohabitants and step-children, which means that individuals may receive less than what they expected. Anyone aged 12 or over can write a will, and we recommend everyone has one, particularly if you own property or have children, so that you can decide what happens to your estate when the time comes.
By preparing a will, you have more control over who can inherit from your estate and it ensures that your wishes are followed. It can also bring you peace of mind, knowing that your loved ones are looked after and benefit from your estate as you would have wanted them to.
Wills also provide great opportunities for wealth protection and inheritance tax planning, enabling you to both safeguard your finances for the future and maximise your family's benefit after you have gone. You may also want to consider putting in place a succession plan for your business, establishing a trust, or donating to charity – all of which we would be pleased to advise you on.
What if I already have a will?
We always recommend that you review your existing will every five years or so, or if there has been a birth, marriage, divorce or death in the family. It may be that your existing will still accurately reflects your wishes but you should keep checking as life changes. If your will is more than 15 years old, we recommend sitting down with one of our private client solicitors for a no obligation review of your will to make sure it reflects the most up-to-date law and practices.
Do I need a power of attorney?
A power of attorney grants individuals of your choosing the authority to act for you in certain circumstances. These powers are wide-reaching, from paying a bill on your behalf if you cannot get to the bank, to making care decisions for you if you are no longer able to make such decisions yourself. The prospect of losing capacity is a frightening one, and putting in place a power of attorney ensures that someone you trust can act in your best interests should you need assistance and ensures that you can get the right help when you need it.
In addition to a power of attorney, you can put in place what is known as a 'living will' or Advance Medical Directive to record your wishes when it comes to making medical decisions and end of life care should you be unable to communicate your views on this in the future.
However, both of these documents can only be prepared when you have capacity to do so, and we recommend putting them in place as early as possible. Many adults wait until retirement before considering putting these in place, but noting your decisions early creates clear guidance and greater certainty should something happen at any time of life, and peace of mind for you and your family.
Planning your finances
There is no greater time than the present to get on top of your finances. Effective tax planning can not only maximise your income and improve your saving options, but also preserve your wealth for your family. We can help you understand your financial lifecycle and work collaboratively to help you achieve your financial planning goals, at whatever stage of life you find yourself in.
As you may know, the tax year ends in April, so you should make sure you are utilising all of this year's available allowances – if you do not use them, you lose them! For example, ISAs allow your capital to grow tax-free (the current adult allowance is £20,000 while children can save up to £9,000 in a Junior ISA). Contributions to your pension also attract favourable tax treatment so you can top up your pension pot before 5 April 2022 to make full use of your annual allowance. Also, if you have investments or are looking to sell assets, it's worth considering whether any available capital gains tax allowance can be used up to your advantage before it refreshes in the new tax year.
When it comes to planning your finances and investing, our financial planning company Anderson Strathern Asset Management can provide independent financial advice tailored to your circumstances.
You might also be interested in these articles: