Podcasts | Corporate Law
Business recovery and the circular economy
24 August 2020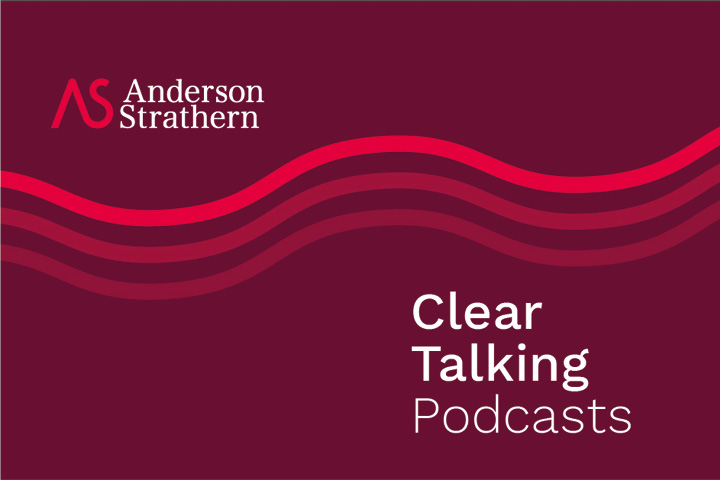 Scotland's recovery and how we re-open the economy with a fairer, more sustainable, focus is high on the agenda for many business leaders.
In this Clear Talking podcast – Business Recovery and the Circular Economy – Anderson Strathern's Brexit and Business Resilience Lead, Neil Amner, talks to Stuart Patrick CBE, Chief Executive of the Glasgow Chamber of Commerce, about the challenges and opportunities for businesses now. Stuart discusses the future of City Centre and wider economies in Scotland's recovery and the importance of building business resilience. The podcast includes discussion on the development of digitisation and productivity and how we support the hospitality and culture sector. Scotland's ambitious net-zero plans and Glasgow's Circular Economy underpin the discussion alongside the huge opportunities across the city's Innovation Districts, which are fundamental to this.
In our Clear Talking podcast series we chat to guest speakers about what matters to them and what matters to all of us during these challenging times. We're here to help bring a new perspective for both businesses and individuals through lockdown and beyond.